Events

NINLHE Summer Institute
July 26 @ 8:00 am

-

July 29 @ 10:00 am

EDT
NINLHE Summer Institute
an event for educators with interest and expertise in policies and practices vital to Native student success
in partnership with NAIC & ISAN
26-29 July 2022
University of North Carolina at Wilmington, Wilmington, NC
The National Institute for Native Leadership in Higher Education (NINLHE), NAIC and ISAN Summer Institute is a time for professional development, networking with other educators, and personal renewal. Through this residential institute, educators with expertise in policies and practices vital to Native student success develop through our training sessions.
Past, Present, and Future of Leadership in Higher Education
Past
Indigenous peoples have centuries-long histories of surviving and thriving even during the most difficult and catastrophic of times. Our Ancestors and our Elders have taught us, as we teach future generations, about the strengths and strategies, and lessons learned that can serve us and our students. We have been invaded though sovereign, fought, won, and lost wars; lessons learned. Indigenous communities are uniquely equipped with the wisdom of experience and the spirit of our Leaders and  to withstand the ravages of war today. How are we using that hard-won-wisdom to build a better future for our communities?
Present
COVID-19 dealt a significant blow to the world over the past few years. In higher education we have had to "pivot" in order to continue to do our jobs and facilitate teaching and learning. Oddly familiar are the cellular memories of plagues that devastated Native nations in past centuries. And from each, Indigenous people have risen stronger, wiser, and still  with the humanity and grace of our Ancestors. How are we using our resilience and tenacity to help Indigenous students and communities emerge healthy and steadfast from the pandemic?
Future
What has been given us from the journeys of generations before us is desperately needed for the world of tomorrow. How are were using traditions and tribal values and practices to prepare the way for the future?
The National Institute for Native Leadership in Higher Education (NINLHE) has provided opportunities at its annual summer institutes for Indigenous educators and their non-Indigenous allies to give and get support and guidance while we learn to better serve Indigenous students from many Nations. While we educate our students, we also nurture their growth, resilience and develop them as leaders for our Nations and for this nation.
The 2022 NINLHE Summer Institute, in collaboration with ACPA's Native, Aboriginal, and Indigenous Coalition (NAIC) and Indigenous Student Affairs Network (ISAN) will focus on discussion of the influences and contributions of tribal histories to generations of Native leadership, yesterday, today and tomorrow. Participants will have opportunities to explore what we have learned from our experiences, what we are doing with that wisdom now, and how we can help develop and prepare leaders for tomorrow. Simultaneously, applying what we have learned about balance, harmony and community to our own, the 2022 Institute offers a distinctive chance to renew and restore ourselves and each other.
The mysteries of the future can be a daunting challenge for leaders. Our nations need strong leadership to navigate and survive/thrive those unknown times.
An Intensive Experience
Institute attendance is purposely limited to provide participants with an intensive experience that focuses equally on knowledge and skill building, information sharing, and the opportunity to draw upon the accumulated wisdom and experiences of the presenters as well as colleagues. 
In an atmosphere of collaboration, friendship, and fun, the Institute offers opportunities for spiritual renewal and personal empowerment.  The Elder-In-Residence fulfills an important role within the Institute.  The Elder will begin and end each day with a prayer and reflection.  With his extensive background in higher education, the Elder-In-Residence will offer valuable context in which to consider our shared experiences throughout the Institute.
Who Should Attend?
Native and non-Native administrators, professional staff, and faculty committed to supporting and increasing recruitment, retention and graduation of American Indian, Alaska Native, Native Hawaiian and Aboriginal students at public, private, and tribal colleges and universities in the U.S. and Canada.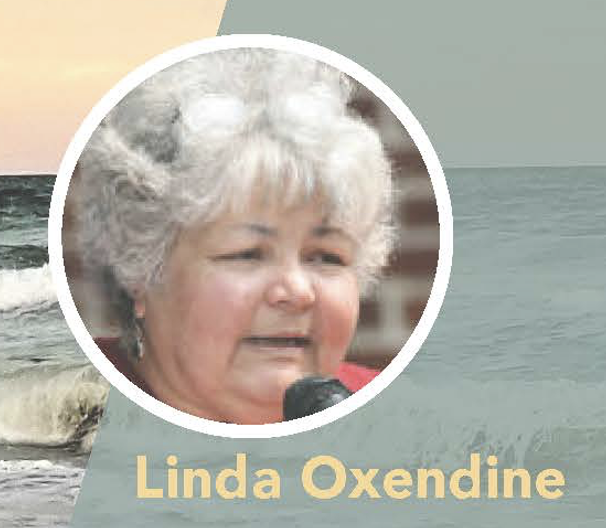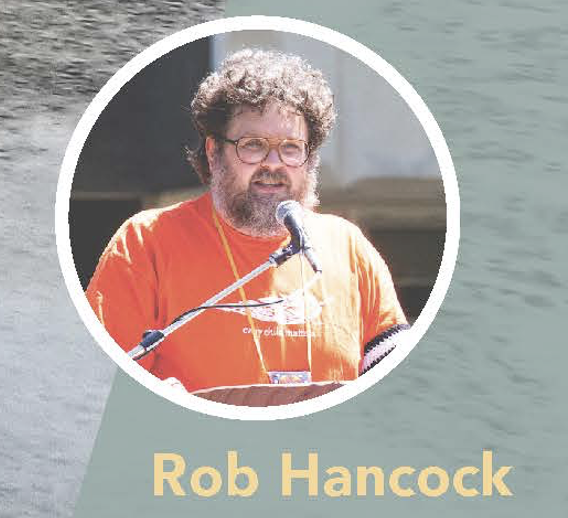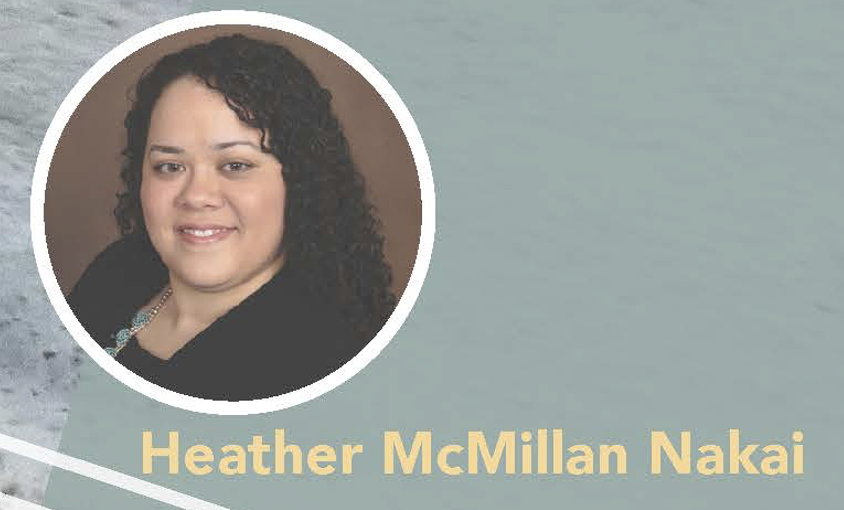 Elder-in-Residence
Dr. Jo Ann Chavis Lowery
Dr. Jo Ann Chavis Lowery, is a retired educator and certified counselor from Pembroke, North Carolina. She is also an artist and singer, most recently performing in the stage play "lumBEES: Women of the Dark Water" with her group call "the Bees" which shares stories of six women growing up as American Indians in southeastern North Carolina. 
Registration packages
The 2022 Summer Institute is an on-campus, residential experience and room accommodations are included in the registration costs. All participants will be hosted on campus in suite style housing with full beds and suite style bathrooms.
We highly encourage participants, including those local to Wilmington and the surrounding area, to consider staying within our housing accommodations. However, we realize and recognize that this might not be an option for every participant so a commuter package is available.
For travel purposes, the institute begins with breakfast starting at 7:00am on Tuesday, 26 July 2022 and ends at 5:30pm on Thursday, 28 July 2022. 
We ask that attendees arrive on Monday, 25 July 2022 and book flights that depart on Friday, 29 July 2022.
The Wilmington International Airport (ILM) is located about 7 miles from UNCW with service provided by the following airlines: American, Avelo, Delta, and United. Taxis, Uber and Lyft rideshares are available for transportation to/from ILM. 
Some travelers prefer to fly in and out of Raleigh-Durham (RDU) or Myrtle Beach (MYR) and rent a car or use another form of transportation from one of those airports to Wilmington.  RDU is approximately 135 miles from Wilmington (2 hours), via I-40.  MYR is approximately 75 miles away (1.5 hours), via US 17.
$450                  $550
before 17 June 2022                      after 17 June 2022
Residential Institute participates are expected to arrive on 25 June 2022.
Costs Includes
4 nights of housing (Monday-Thursday) 

All meals (Tuesday breakfast through Friday lunch)

Summer Institute registration fee
Additional housing nights ($30 per night) and parking passes ($20) are available in registration if needed.
Lodging for on-site participants will be at Seahawk Village on campus at UNCW. Linens and towels will be provided for all on-site participants. Seahawk Village is an apartment style residence halls with a clubhouse and a gated pool. The physical address of Seahawk Village is 1015 Community Dr, Wilmington, NC 28407.
Parking: If you plan to travel by car, you will need to purchase a parking permit during registration for the institute.
$350                    $450
before 17 June 2022                          after 17 June 2022
Cost includes:
All meals (Tuesday breakfast through Friday lunch)

Summer Institute registration fee
Parking: If you plan to travel by car, you will need to purchase a parking permit during registration for the institute.
Registrations can be paid by check, VISA, MasterCard, Discover, or American Express. All fees must be prepaid. Purchase orders are not accepted. Refunds will be given for cancellations, received in writing at ACPA by 25 June 2022. After 25 June 2022, there are no refunds. ACPA reserves the right to charge a service fee of US$50 for returned checks. Registrations are non-transferable. The conference may be cancelled or postponed due to insufficient enrollment or other unforeseen circumstances. In this case, the fees will be fully refunded; however, ACPA will not be responsible for other additional costs, charges or expenses, including cancellation/change charges assessed by airlines and/or travel agencies.
schedule
*all times listed in Eastern Time
Day 1
Tuesday, 26 July 2022
| | |
| --- | --- |
| 7:00 – 9:00am | Check-In |
| 7:00 – 9:00am | Breakfast |
| 9:15 – 9:30am | Opening Blessing |
| 9:30 – 10:45am | Welcome |
| 10:45 – 11:30am | Institute Participant Introductions |
| 11:30 – 12:00pm | NINLHE Overview and What to Expect at the Institute |
| 12:00 – 12:15pm | Icebreakers |
| 12:15 – 1:30pm | Networking Lunch |
| 1:45 – 2:45pm | Team Building – Sharing Our Stories |
| 2:45 – 3:00pm | Break |
| 3:00 – 4:15pm | Team Building – Sharing Our Stories |
| 4:30 – 4:45pm | Reflection on the Day |
| 5:00 – 7:00pm | Networking Dinner |
| 7:30pm | Optional Evening Activities |
Day 2
Wednesday, 27 July 2022
7:00 – 9:00am
Breakfast
9:15 – 9:30am
Opening Blessing
9:30 – 10:15am
Keynote Speaker
10:15 – 10:30am
Q&A with Speaker
10:30 – 10:45am
Break
10:45 – 12:00pm
Participant Panel Discussion 1
12:15 – 1:45pm
Lunch
2:00 – 4:00pm
Training workshops 1 & 2
 

Workshop #1: Education as Nation Building: Practical Decolonizing Internally, Externally, and Holistically
Heather McMillan Nakai, JD

Workshop #2: Engaging Institutional Structures as Indigenous Practitioners and Accomplices
Rob Hancock, PhDW

4:00 – 4:15pm
Break
4:15 – 4:35pm
Reflection on the Day
4:35 – 5:00pm
Break
5:00 – 6:45pm
Dinner
7:30pm
Optional Evening Activities
Day 3
Thursday, 28 July 2022
7:45 – 8:30am
Breakfast
8:45 – 10:45am
Training Workshop 1
 
Workshop #1: Education as Nation Building: Practical Decolonizing Internally, Externally, and Holistically
Heather McMillan Nakai, JD

Workshop #2: Engaging Institutional Structures as Indigenous Practitioners and Accomplices
Rob Hancock, PhD

10:45 – 11:00am
Break
11:00 – 12:00pm
Workshops Debrief
12:15 – 1:15pm
 Lunch
1:30 – 2:30pm
Participant Panel Discussion 2
2:30 – 2:45pm
Break
2:45 – 4:45pm
Breakout Sessions
5:00 – 5:30pm
Closing Reflections
5:30 – 7:00pm
Dinner