Events

WEBINAR: Leading with a Racial & Social Justice Lens: Holding Space for Senior Leaders in Complex & Complicated Times
November 18 @ 3:30 pm

-

5:00 pm

EST
WEBINAR: Leading with a Racial and Social Justice Lens
SSAO's as Stabilizers in this Time of Culture Change
Senior leaders must find more ways to care for themselves during tumultuous times…
Extended pandemic, greater inequities revealed, health disparities, a divided nation, increased activism and student demands for more inclusive environments require 21st century university leaders to be more emotionally intelligent and responsive to emergent campus issues. The times demand courageous leaders. They also require new ways to consider caring for oneself. Join other senior leaders engaged in this important work to build your capacity so that you can comfortably engage racial justice and decolonization, confident in your knowing and competent in your engagement, and ready to continue leading your campus, staff, and students through these challenging times, while also focusing on your needs, too.
This workshop will:
Identify the knowledge, skill and awareness necessary for culturally competent leadership
Deepen emotional intelligence and the capacity to be responsive, empathic and authentic
Engage leaders in powerful personal transformation with senior colleagues
Provide strategies to help Vice Presidents lead their campuses in challenging times
With greater self-awareness, and facility with the tools to develop a culturally competent response plan, participants will grow in confidence about leading their institutions through challenging times with competence and humanity.
learning outcomes
Deeper ability to embrace vulnerability as a skill to engage across difference

Enhance skills of introspection as a method of racial healing

Identify realistic goals for change at the personal, divisional and institutional levels

Deepen one's skills in leading with a lens of racial inclusion at the forefront
webinar faculty
click on a faculty name below to learn more about them!
Dr. Jake Diaz
Jacob Diaz is a proud first generation graduate for whom Southwestern Community College in southeast San Diego cultivated the possibility of a career in higher education and student affairs. He is someone who is reminded by his daughter that what we do in colleges and universities is next generation work.  
Professionally, "Jake" serves as the Regional Assistant Vice Chancellor of Student Affairs and Dean of Students at the University of South Florida, St. Petersburg where he provides strategic leadership for a comprehensive portfolio of programs and services. He has had the privilege of holding senior leadership roles such as Vice President for Student Development and Assistant Vice President & Dean of Students, both at Seattle University. In addition, he has served as Assistant Dean of Students and Director of the Center for Student Ethics & Standards at the University of Vermont as well as held positions in Residential Life and in Multicultural Affairs. 
He has presented workshops at numerous regional and national conferences and published on topics such as multicultural competence in student affairs, serving students of color as well as leading inclusive student conduct processes. In addition, he has also served professional associations within higher education, including service as a faculty member with the ACPA Mid Level Managers Institute, National Chair of the NASPA Undergraduate Fellows Program, Faculty Member of the NASPA Mid-Level Professionals Institute and Faculty Member of the NASPA Graduate Student & New Professionals Institute.  Dr. Diaz has also served as a consultant and keynote speaker on various campuses throughout the United States. 
He received his Doctor of Education degree in Educational Leadership & Policy Studies and his Master's degree in Higher Education and Student Affairs Administration from the University of Vermont, where he was also a Bill & Melinda Gates Millennium Scholar and was honored as the Doctoral Student of the Year for the work conducted with his dissertation. Dr. Diaz's dissertation is a narrative account of his journey with racism in higher education and he currently resides in St. Petersburg, Florida with his partner (a fellow educator) and their daughter.
His Bachelor's degree in English literature was attained at the University of California, Santa Barbara.
Dr. Robin H. Holmes-Sullivan
Dr. Robin H. Holmes-Sullivan is the Vice President for Student Affairs at the University of California, Office of the President (UCOP).  In her role as UC's systemwide Vice President for Student Affairs, she provides strategic leadership in support of the 10 UC campuses in the development and implementation of systemwide policy and practice in the areas of undergraduate admissions, student financial support and student life ensuring a world-class student experience that is transformative, and rests on the pillars of access, affordability and student engagement.
Prior to starting at UCOP, she served as Vice President for Student Life at the University of Oregon (UO), serving 9 of her 25-year Oregon career as the Senior Student Affairs Officer for the campus.  At UO, she led efforts in support of students' academic success including the construction of new residence halls, a new student union, recreation center and health/counseling center additions.  She also provided leadership and policy development in the areas of sexual assault/sexual violence prevention, campus climate, co-curricular learning opportunities, suicide prevention, wellness initiatives and cultural competency.
Dr. Holmes-Sullivan is a licensed clinical psychologist and maintained a clinical practice for 23 years.  She consults on issues of diversity and multicultural organizational development for higher education institutions and private corporations as well as leadership development and mental health.  She has taught classes and workshops on multiculturalism, multicultural competence in therapy, cross-cultural dynamics in conflict mediation as well as identity formation and development.  
Dr. Holmes-Sullivan holds a Ph.D. and master's degree from the California School of Professional Psychology and received her master's and bachelor's degrees from California State University, Fullerton.
Dr. Patty A. Perillo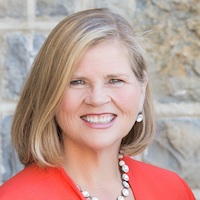 Dr. Patricia (Patty) A. Perillo hails from Wilmington, DE. As one eight children, with 80+ first cousins as her father was the youngest of 15 and mother was the oldest of three, she still lovingly claims this home community. She was the first in her family to graduate from college and learned, early on in her college career, that education has the power to transform individual lives and that of communities. She knew that she wanted to work in higher education as a vehicle to make the world – one person and community at a time –more humane and just.
Patty has worked at seven institutions of higher learning before returning to her doctoral alma mater to serve as the Vice President for Student Affairs (VPSA) at the University of Maryland (UMD). Immediately before her arrival to the UMD, she served as the VPSA and assistant professor of higher education at Virginia Tech for seven years. She also worked at Davidson College, the State University of New York (Plattsburgh and Albany campuses), UMBC and previously at UMD, and the University of Delaware. She has worked in every functional area of student affairs, always focused on building collaborative, learning partnerships with student affairs and academic affairs and creating the conditions for students to thrive. She began her work as the VPSA at UMD this year and the institution's lived values of community, service, well-being, inclusion and learning resonate with her deepest values so she feels like she has truly come home.
As a renowned scholar-practitioner for over 30 years, Patty provides leadership and oversight for more than 14 departments and administrative units in the Division of Student Affairs at UMD. With a team of over 3,000 students, faculty and staff, a budget of over $240 million, and responsibility for nearly 50 percent of the campus physical capital, she is committed to ensuring transformative learning experiences for students. She is an international leader in higher education having served as past president of ACPA – College Student Educators International located at the National Center for Higher Education.
She obtained her doctoral degree in Public and Community Health, with an interdisciplinary academic partnership with the Student Affairs program in the College of Education, from the University of Maryland. Her master's degree is in College Counseling and Student Affairs and bachelor's degree in Psychology are from the University of Delaware. She has received many honors and awards including ACPA's Esther Lloyd Jones Professional Service Award, ACPA's Diamond Honoree Award, and inductions into Phi Kappa Phi and Omicron Delta Kappa to name a few.
In her free time, Dr. Perillo enjoys spending time with her wonderful spouse and extended family and close community of friends, and engaging in the arts, athletic events, outdoor activities, exercise, prayer, reflection, music, reading, and entertaining.
Dr. Kent Porterfield
Dr. Kent Porterfield became the Vice Provost for Student Affairs at Gonzaga University on July 1, 2020. In his role, he serves as the senior student affairs officer and promotes an educational experience that emphasizes the development of the whole student — intellectual, spiritual, cultural, physical, and emotional.
Dr. Porterfield's career in higher education spans three decades, including 24 years as a senior student affairs officer at three universities. Prior to coming to Gonzaga, he served as Vice President for Student Development at Saint Louis University and as Vice President for Student Affairs at Northwest Missouri State University. Dr. Porterfield has been a national leader in the field of student affairs for many years. In 2014-2015, he served as President of the American College Personnel Association (ACPA), and prior to this, he served two-terms as President of the Missouri College Personnel Association and was recognized as ACPA's Outstanding State Division President in 2003. Dr. Porterfield was also a recipient of ACPA's Annuit Coeptis Senior Professional Award and is an ACPA Diamond Honoree.
Dr. Porterfield's professional presentations and publications have engaged a range of topics, including leadership development, rethinking student affairs practice, integrated learning practices, and student success. In recent years, his work on diversity, equity and inclusion in higher education has included serving on the faculty for ACPA's Leading with a Racial & Social Justice Lens Institute for Senior-Level Campus Leaders, as co-author of a chapter on Race and Social Justice: Lessons from Ferguson in the book Student Life in Catholic Higher Education: Advancing Good Practice, and as a program facilitator at the LGBTQ Presidents in Higher Education 2021 Online Institute for a program titled Engaging Across Difference & the Reality of White Fragility.
Throughout his career in Student Affairs, Dr. Porterfield has overseen many areas of student life, including athletics & campus recreation, auxiliary services, campus ministry, campus security, career services, community service &  engagement, dean of students, disability services, health & counseling services, health promotion and wellness, housing & residence life, international student services, LGBTQ+ resource center, intercultural center, multicultural education center, new student orientation, parent & family programs, student academic success, student center, student conduct & conflict, student activities & involvement, student leadership development, student success coaching, case management (student wellbeing), and the sustainability.
Dr. Porterfield and his life partner Nicole celebrated 29 years of marriage this past this summer. Dr. Porterfield is a proud father of two daughters – Claire is a first year law student at Washington University in St. Louis and Grace is an undergraduate student at Texas Christian University in Fort Worth, Texas studying psychology and nutrition.
Rev. Dr. Jamie Washington
Rev. Dr. Jamie Washington is the President & Founder of the Washington Consulting Group (WCG). In October of 2015, WCG was named by the Economist as one of the Top 10 Global Diversity Consultants in the world.  He is the President and Co-Founder of the Social Justice Training Institute and the President of ACPA, American College Educators International. Dr. Washington has served as an educator, administrator, and consultant in higher education for over 34 years.
Jamie is invested in working with colleges and universities to build capacity for greater inclusion in support of student learning and development. He works with campus leaders, staff, faculty and students to create a culture that values, respects and includes all of its members, while helping campuses to address the historical and residual impacts of exclusion. Leadership, Change Management and Social Justice Issues are at the core of his work. 
He has received many awards and honors. Most recently he was honored with the University of Maryland Baltimore County's Legends of Excellence Award for his contribution to the lives and education of Black and LatinX faculty, staff and students. He is a member of Omicron Delta Kappa, Golden Key, Alpha Phi Omega, Phi Delta Kappa and a life member of Alpha Phi Alpha fraternity Inc.
Dr. Washington earned his B.S. degree from Slippery Rock State College; a double Masters' of Science degrees from Indiana University/Bloomington; a Ph.D. in College Student Development, from the University of Maryland College Park; and a Masters of Divinity from Howard University School of Divinity. 
He serves as the Pastor of Unity Fellowship Church of Baltimore and is the grandfather of 7 and great uncle to 7.   He lives by the words of one of his favorite songs:
If I can help somebody, as I pass along:  If I can cheer somebody, with a word or song:  
If I can show somebody, that he, she, zi or they, are traveling wrong,
Then my living shall not be in vain
$39
membership must be active through 18 November 2021
Payment and Cancellation Policy
Registrations can be paid by check, VISA, MasterCard, Discover, or American Express. All fees must be prepaid. Purchase orders are not accepted. Refunds will be given for cancellations, received in writing at ACPA by October 18, 2021. After October 18, 2021, there are no refunds. ACPA reserves the right to charge a service fee of US$50 for returned checks. Registrations are non-transferable. The conference may be cancelled or postponed due to insufficient enrollment or other unforeseen circumstances. In this case, the fees will be fully refunded; however, ACPA will not be responsible for other additional costs, charges or expenses, including cancellation/change charges assessed by airlines and/or travel agencies
Related Events