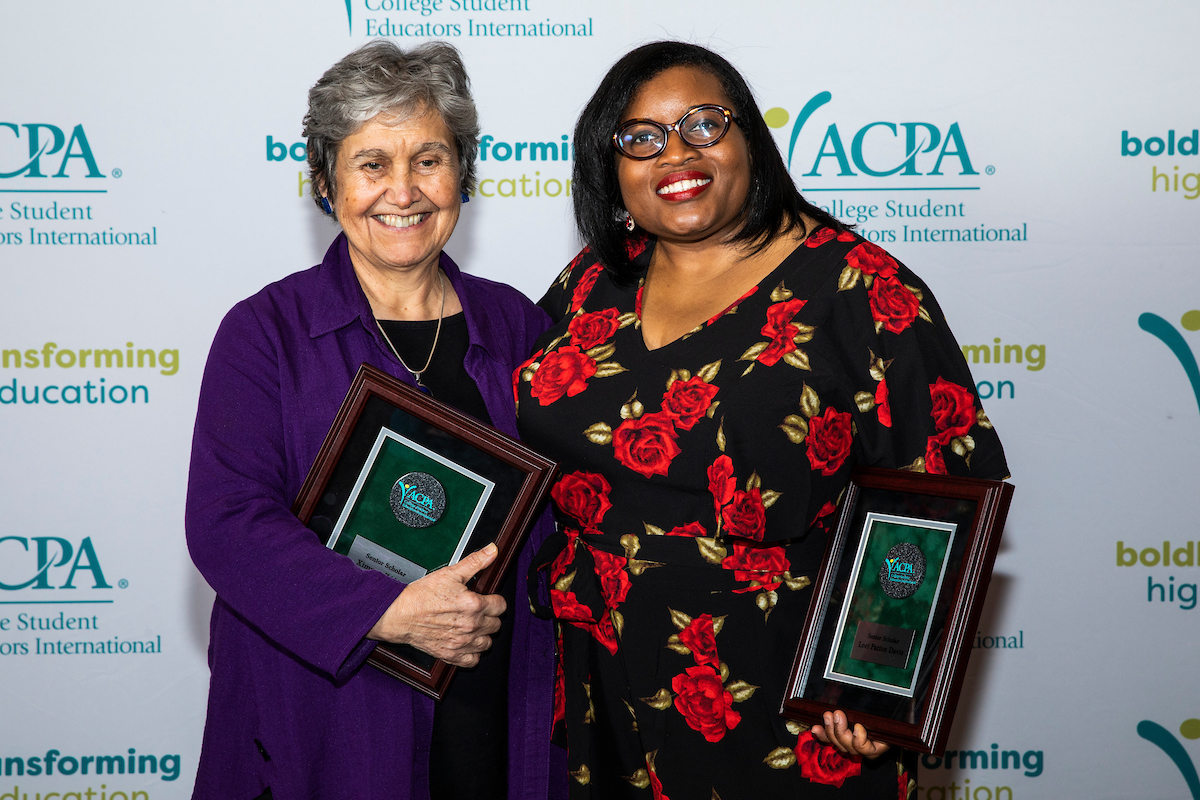 The ACPA Senior Scholars Program began in 1984. ACPA Senior Scholars advocate for the integration of scholarship into the practice of student affairs. Through the creation of an engaged scholar network, Senior Scholars keep abreast of promising work and identify critical issues that could benefit from inquiry and attention. The Senior Scholars Program provides scholars with a continuing opportunity to promote scholarship through
the presentation of programs of interest to the profession at each national convention and to serve the association on projects related to their
fields of interest.
ACPA Senior Scholars represent the best of engaged scholarship relevant to student affairs work in higher education. Scholars are senior members of the profession (e.g., generally full professors or senior student affairs officers) who have made exemplary and sustained contributions to ACPA's mission transforming higher education by creating and sharing influential scholarship, shaping critically reflective practice, and advocating for equitable and inclusive learning environments.  A maximum of twelve Senior Scholars can hold active membership. Senior Scholars must be or become members of ACPA and maintain that their membership throughout their term. Senior Scholars serve terms of five years. The term begins at the end of the convention following the appointment as Senior Scholar. Senior Scholars are strongly encouraged to attend the convention at the time of their appointment to begin their orientation to the group.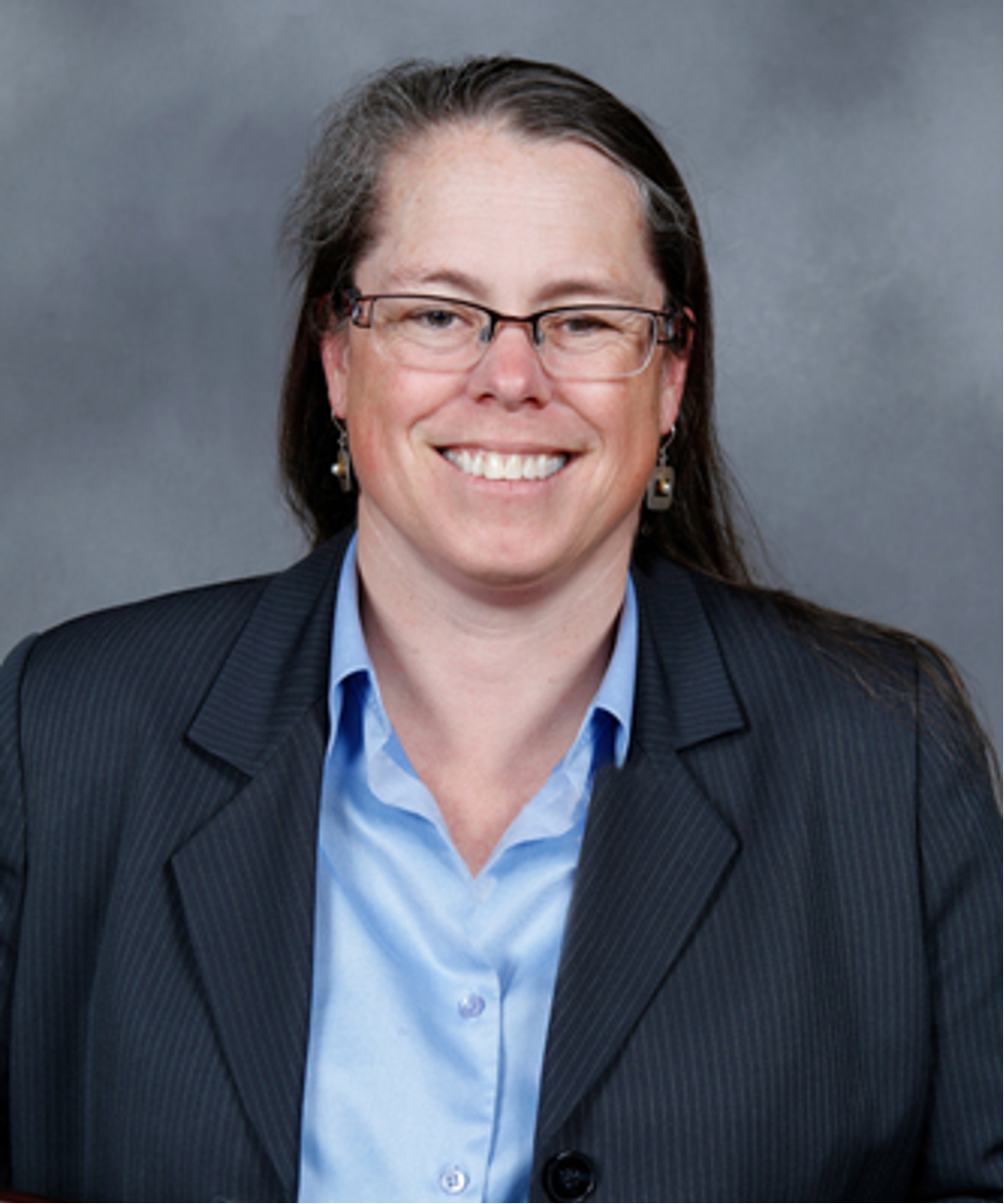 Ellen Broido
Professor, Bowling Green State University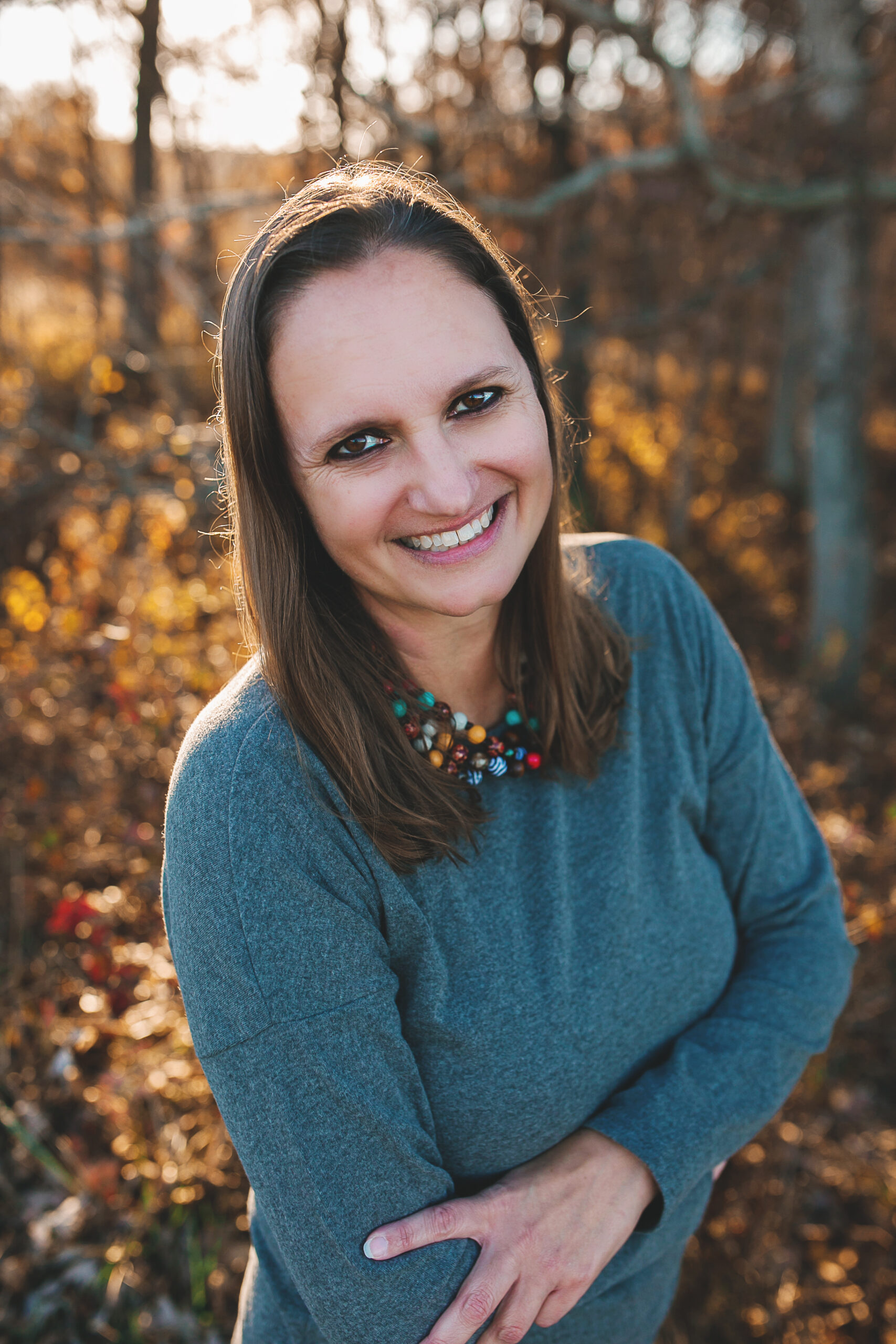 Kathy Guthrie
Associate Professor, Florida State University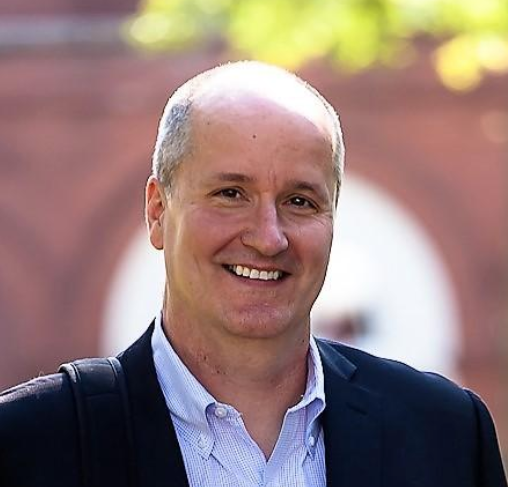 John A. Mueller
Professor, Indiana University of Pennsylvania
Rishi Sriram
Associate Professor, Baylor University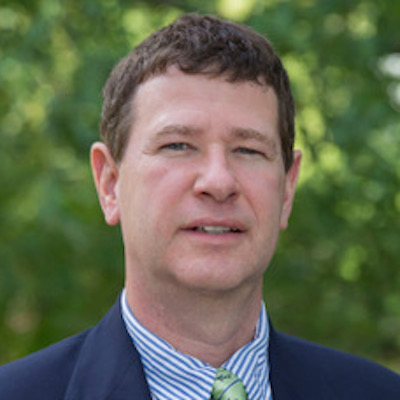 Matthew Wawrzynski
Associate Professor, Michigan State University
Expectations of Senior Scholars
Seniors Scholars must attend at least four ACPA national conventions during their five-year term and be active participants in the work of the Senior Scholars. In addition to participating in national conventions, Senior Scholars will endeavor to participate in conference calls throughout the year (typically four meetings). When possible an optional in-person meeting may be held in conjunction with the annual meeting of the Association for the Study of Higher Education (ASHE). All Senior Scholars are expected to participate in the annual review and selection of Emerging Scholars and Senior Scholars. Project leaders may coordinate other meetings as needed so that groups who are in charge of specific initiatives can organize for report outs during the Senior Scholar meetings/conference calls.
Senior Scholars are expected to serve the organization by participating in at least one scholarly leadership commitment annually, including, but not limited to:
Coordinating ACPA Senior Scholars session proposal process for the ACPA national convention
Directing the Emerging Scholar and Senior Scholar review, selection, and orientation processes
Serving on committees or liaising with relevant groups (e.g., Senior Student Affairs Officers) of the Association
Leading efforts to support ACPA's mission, vision, and values and the Strategic Imperative for Racial Justice and Decolonization
Serving on the Publications Committee of ACPA, the ACPA Awards Committee, or the Marylu McEwen Dissertation of the Year Award Selection Committee
Leading the Senior Scholar Grant Program
Collaborating with the Senior Student Affairs Officer (SSAO) Advisory Board to develop an agenda for research and scholarship and identifying topics for research and scholarship that address day to day issues and concerns faced by senior student affairs officers in their professional practice
Coordinating research papers & posters on the convention team (can be a current scholar or a scholar chosen for this role by the Senior Scholars group)
Advancing the scholarship agenda of ACPA
Expectations of Diplomates
ACPA Senior Scholar Diplomates are encouraged to continue to serve the association and to be involved with Senior Scholar activities as they are interested and able. Diplomate status is conferred upon Senior Scholars who have fulfilled Scholar expectations and participated in at least four of five (2024, 2025, 2026, 2027, 2028) ACPA national convention meetings during the Senior Scholar term.
Orientation and End of Service
New Senior Scholars will be recognized at the ACPA Award Ceremony at the convention following their appointment (i.e., 2023 in New Orleans. Senior Scholars complete their term of service at the close of their 2028 convention; scholars achieving Diplomate status will be recognized for this designation at the Award Ceremony at that last convention.
Recent Posts on the Senior Scholars Blog
Congratulations Grant Recipients 2022-2023 Chelsea Gilbert, The Ohio State University Co-theorizing with women of color postsecondary staff to disrupt systemic barriers. Tricia Shalka, University of Rochester A Mixed Methods Investigation of How College Student Trauma...
CALL FOR NOMINATIONS AND APPLICATIONS ACPA SENIOR SCHOLARS PROGRAM 2023–2028 ACPA implemented its Senior Scholars Program in 1984. ACPA Senior Scholars advocate for the integration of scholarship into the practice of student affairs. Senior Scholars, through the...