Events

NextGen Institute 2023
March 25, 2023 @ 8:00 am

-

March 26, 2023 @ 3:00 pm

CDT
2023 NextGen Institute
Engaging student participants to become future leaders through insight into the student affairs profession and relevant pathways into the field.
NextGen is a unique opportunity for undergraduate students to learn about the field of student affairs. Topics include the breadth of functional areas, trends in Student Affairs, different types of colleges and universities, the graduate school application and selection process, and ACPA. The institute is an opportunity for the next generation of Student Affairs educators to learn from faculty and professionals with a variety of personal and professional experiences and identities from diverse institutional types. NextGen is a wonderful opportunity for participants to learn about the Student Affairs profession, meet new colleagues, establish mentoring relationships, and reflect on the intersection of their personal and professional identities in pursuit of a meaningful career path.
Mission Statement:
The ACPA NextGen Institute engages participants in an exploration of the student affairs profession and relevant pathways into the field. By fostering connections among participants, mentors, and ACPA entities, NextGen provides opportunities for information gathering, reflection, and guidance that create a valuable pipeline for future graduate students and professionals in student affairs. NextGen strives to reflect research-informed scholarship and practice in welcoming new collaborators in our efforts to actualize more socially just campuses and a more inclusive profession and world.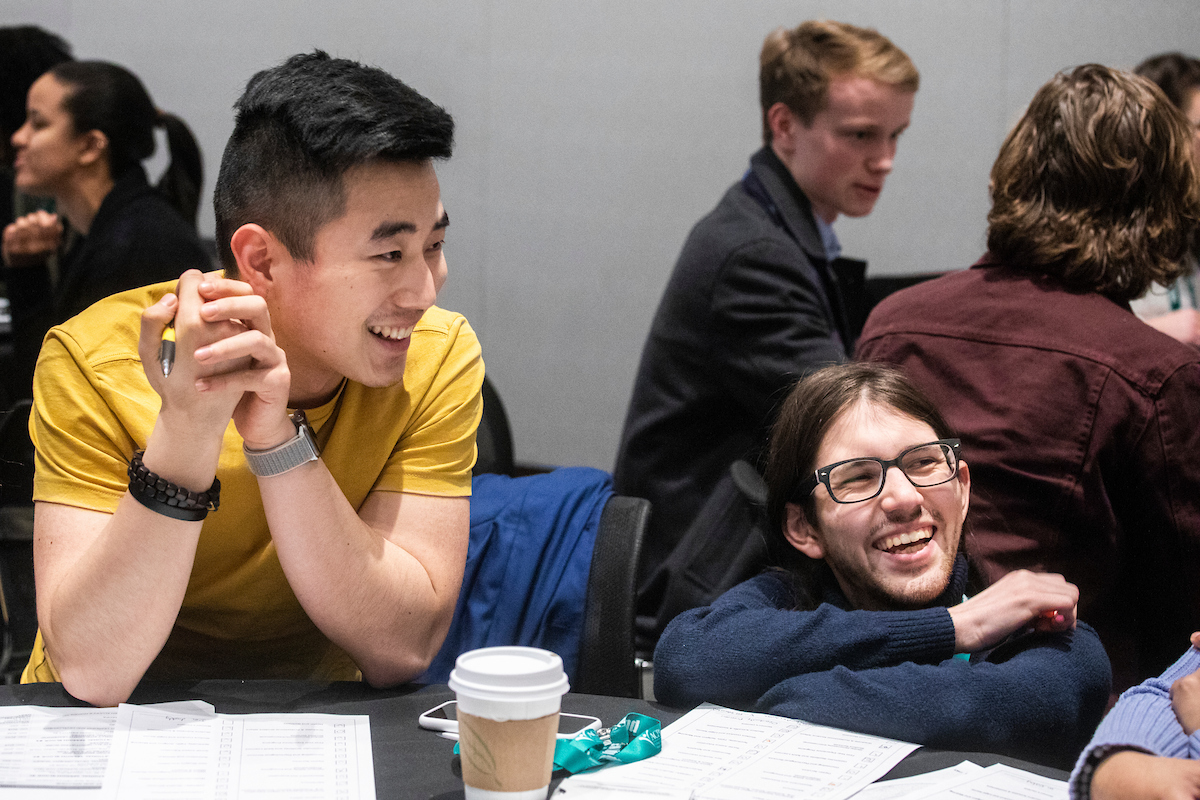 Values:
As an extension of ACPA- College Student Educators International and guided by its Strategic Imperative for Racial Justice and Decolonization, the ACPA NextGen Institute strives to center and implement the following core values in all of its aspects:
Love: We consciously, courageously, and radically choose to invest honesty, care, and respect in dismantling barriers and alleviating oppression in pursuit of individual and collective healing.
Critical consciousness: We commit to continuously heightening our own awareness of social identities and behaviors, together with understanding how we are socialized to perpetuate historical and contemporary oppression in order to disrupt it and engage in liberation.
Relationships: We strive to foster connections that mentor, sustain, and/or uplift the next generation of student affairs scholars and practitioners. 
Lifelong learning: We model and instill humility and curiosity in continually learning, listening to counter-narratives, and finding ways to hold the "both-and" in the complexities of our field.
Self-definition: We believe that every individual's definition of thriving is unique and informed by the contexts of their intersecting identities. We are committed to assisting each individual's determination and achievement of what thriving means to them.
Critical hope: We proudly engage in challenging, transformative work as scholars and student affairs practitioners in higher education as we move toward positively influencing belonging and success for all community members within our respective institutional environments.
learning outcomes
ACPA's NextGen Institute participants will be able to:
Demonstrate an understanding of the scope of student affairs work within higher education. 

Articulate the skills necessary to be a critically reflective student affairs professional.

Explain how their interests, passions, skills, and aspirations have inspired their interest in a career in student affairs.

Evaluate the characteristics of a student affairs graduate preparation program that will meet their personal and professional needs.

Describe how aspects of ACPA's Strategic Imperative for Racial Justice and Decolonization (SIRJD) resonate with their personal and professional practice. 

Identify an ACPA entity group (community of practice, coalition, commission, network, chapter) that they would like to engage with to further support their professional development.

Develop supportive relationships with peers and current student affairs professionals to build their professional network.




---
institute schedule
25 March – 8am-9pm ET & 26 March – 8am-3pm ET
More details to come
$130 through 16 December 2022
$140  through 25 March 2023
institute planning team
click on a faculty name below to learn more about them!
Lisa Landreman
Lisa Landreman
NextGen 2023 Chair
Preferred Email Address: llandreman@willamette.edu 
Pronouns: She/her/hers
Position(s) and Institutions: Vice President of Student Affairs Willamette University
Lisa Landreman currently serves as the Vice President of Student Affairs and Dean of Students at Willamette University in Salem, OR. For over 3 decades she has worked in higher education and students affairs administration in various roles in residence life, disability services, health education and Title IX and on the leadership team of 3 Semester at Sea voyages. Serving as a scholar-practitioner throughout her career, she has taught courses and co-authored articles on student development, sexual violence prevention, and intercultural learning, and edited a book on social justice education facilitation. She served on the ACPA Governing Board as Director for Professional Development and was recognized as a Diamond Honoree for leadership in the field. Landreman received her BS in Social Work from UW-LaCrosse, her MS in Higher Education and Student Affairs from Indiana University and her Ph.D. in Higher Education from the University of Michigan.
Will Hsu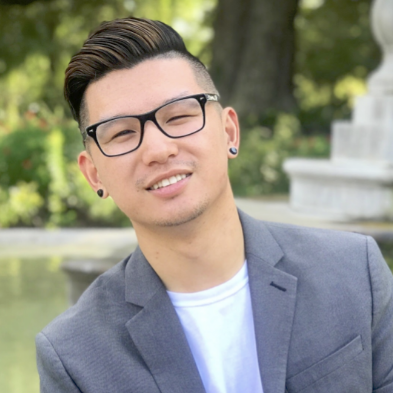 Will L. Hsu
Pronouns: He/him/his/他
Preferred Email Address: willleonhsu@gmail.com
Position(s) and Institutions: Residence Director, University of San Francisco
A first-generation college graduate and ACPA 2017 NextGen alumnus, Will Hsu currently serves as a Residence Director and Coordinator of the Asian/Asian American Staff & Faculty Council (AAASFC) at the University of San Francisco. Since attending NextGen and his first ACPA Convention, Will has volunteered with the NextGen Institute, as an ACPA Convention Caucusing Facilitator, and served on the Directorate Board for ACPA's Asian Pacific American Network (APAN). Outside of ACPA, Will has been involved with NASPA's Asian Pacific Islander Knowledge Community (APIKC) and has volunteered as a NASPA Undergraduate Fellows Program (NUFP) Mentor. Traveling, foodventures, cooking, indoor rock climbing, learning new languages, movies, (car)aoke, and Costco are some of the things that bring Will joy outside of student affairs. Will earned his B.A. in Communication from the University of California, San Diego, and his M.S. in Student Affairs Administration from SUNY Binghamton University. 
Dana Pursley
Dana Pursley
Pronouns: She/her
Preferred Email Address: pursleyd@denison.edu
Position(s) and Institutions: Director of the Alford Community Leadership and Involvement Center – Denison University
Dana Carnes Pursley is a leadership educator committed to developing students who will create change by leading their organizations, communities, and the future. In her 15+ year career, Dana has worked in residence life, leadership education & development, campus organizations & student government, fraternity & sorority life, community service & civic engagement, and large-scale programming & campus traditions. Currently, Dana serves as the Director of the Alford Community Leadership and Involvement Center (CLIC). Prior to Denison, Dana served as the Associate Director of the Center for Leadership at Elon University in North Carolina. Dana has also worked at Wittenberg University and Otterbein University. Dana's professional interests include student organization development, voter education & registration, hazing prevention, LGBTQIA+ support, and assessment.
Lauren Murphy
Lauren Murphy
Pronouns: She/her
Preferred Email Address: lcmurphy@email.gwu.edu
Position(s) and Institutions: Director, Residential Education- George Washington University
Lauren is the Director for Residential Education at the George Washington University. She is a proud native of Massachusetts, and received her BA in English and History at the University of Massachusetts, Amherst and her MA in English and History at the University of Nottingham in the United Kingdom. She has worked in Student Affairs/ Residential Life professionally for the last 8 years.
Marci Rockey
Marci Rockey
Preferred Email Address: mmrocke@ilstu.edu
Pronouns: she/her/hers
Position(s) and Institutions: 
Assistant Coordinator & Academic Advisor, College Student Personnel Administration Program (CSPA), Illinois State University
Marci Rockey just returned to her alma mater, Illinois State University, as the Assistant Coordinator & Academic Advisor for the CSPA program. Prior to this position, Marci was the Assistant Director for Community College Relations & Research at the Office of Community College Research and Leadership (OCCRL) at the University of Illinois at Urbana-Champaign and has ten years of experience as a community college student affairs practitioner. Marci earned both her BA and MS Ed. (CSPA concentration) from Illinois State University and her PhD from the University of Illinois at Urbana-Champaign. Her research interests include advancing equitable outcomes for community college students, particularly racially minoritized and/or rural student populations. 
Kevin L. Wright, Ed.D.
Kevin L. Wright, Ed.D.
Pronouns: He/Him/His
Preferred Email Address: kevin@ceipdx.com
Position(s) and Institutions: Senior Equity Facilitator/Consultant, Center for Equity & Inclusion
Bred from the Historic Westside of Las Vegas, raised with Louisiana southern values, and born from a lineage of African, Creole, and Indigenous ancestry, Dr. Wright currently serves as a Senior Equity Facilitator/Consultant for the Center for Equity and Inclusion (CEI). Kevin is responsible for raising consciousness, building skills and developing strategies to socialize and operationalize equity efforts throughout organizations.  Wright's commitment to racial justice, equity, and inclusion is rooted in his approach with shifting cultures and processes one system at a time to advocate for individuals with historically marginalized identities. Kevin earned a bachelors in Business Communications with a minor in Sociology from Northern Arizona University, a masters in Student Affairs Administration from Lewis & Clark College, and a doctorate of education in Organizational Leadership from Northcentral University.
Adrianna Guram
Adrianna Guram
Pronouns: She/hers
Preferred Email Address: gurama@etsu.edu
Position(s) and Institutions: Associate Director, Residence Life, East Tennessee State University (ETSU)
Adrianna currently serves as the Associate Director, Residence Life in the ETSU Department of Housing and Residence Life, where she is responsible for leadership of the Department's Residential Model: Living the Buccaneer Experience, and providing oversight for residence life staffing, budgets, and the departmental curriculum. She also currently serves as co-chair for ETSU's 4th Annual Equity and Inclusion Conference, as well as a campus trainer in areas of justice, equity, diversity, and inclusion. Her 20+ years in higher education span work in first-year experiences, learning/living-learning communities, and housing and residence life. Adrianna earned her bachelor's degree in English with a minor in Social Work from ETSU, a Master's degree in Higher Education & Student Affairs from the University of South Carolina, and a Ph.D. in Higher Education Leadership from Colorado State University. 
Kristen Young
Kristen Young
Pronouns: she/her/hers
Preferred Email Address:  kristen@leadershape.org
Position(s) and Institutions: Executive Director, LeaderShape
Kristen serves as Executive Director at LeaderShape. She is a lifer at LeaderShape! Her first experience with LeaderShape was as a participant! In her current role, Kristen is responsible for the programmatic components of LeaderShape's three programs, the Institute, Catalyst, and Resilience. She oversees the curriculum, facilitation, and implementation of these programs to ensure that they continue to advance LeaderShape's mission and vision. She also works with the LeaderShape staff to help them to contribute their best work as they bring these programs to life.
Kristen received her undergraduate degree in Speech Pathology and Audiology from the University of Illinois. Upon completing her undergraduate work, she decided that working with college students and helping them become the best versions of themselves was the path for her career. To help fulfill that desire to work with students, she attended the University of South Carolina where she received her M.Ed in Higher Education and Student Affairs. She was a practitioner on a college campus for a few years before joining the LeaderShape staff in 2004.
Hannah Minghui Hou
Hannah Minghui Hou
Pronouns: she/her/hers
Preferred Email Address:  mhou009@odu.edu
Position(s) and Institutions: PhD Candidate in Higher Education, Old Dominion University
Hannah Minghui Hou is a Ph.D. candidate in the higher education program at Old Dominion University. Her research interests include but are not limited to, issues of equity in international education, curriculum internationalization, neoracism, and international students' experiences. She is passionate about establishing equitable and inclusive formal and informal learning environments for international students from a postcolonial perspective. She is a graduate assistant in the Department of Educational Foundations & Leadership. She also serves as Production Editor for the Journal of Comparative and International Higher Education.
Trina Sokoloski, Ed.D.
Trina Sokoloski, Ed.D.
Pronouns: she/her
Preferred Email Address: trinan@upenn.edu
Position(s) and Institution: Director for Training & Assessment, College Houses & Academic Services, University of Pennsylvania
Dr. Trina Sokoloski is a proud graduate of Syracuse University and credits her campus involvement in marching band, residence life, and student leadership, combined with her academic interests as major influences on her career development in higher education. (To Be Continued…)
Search NASPA's comprehensive online Graduate Program Directory in higher education, student affairs and other related fields and you will discover hundreds of programs to choose from. Use the information in this directory to help you narrow your selection and make an informed decision about applying to graduate school.
Student Affairs NOW is the premier podcast, weekly web show, and online learning community for thousands of us who work in, alongside, or adjacent to the field of higher education and student affairs.
What is Student Affairs?: Reading, Processing, and Participating in Graduate School
As a new school year takes root, I have been asked advice on how one should tackle the amount and range of readings one tackles in graduate school. For many of us, our formal introduction and refinement of reading and writing came in secondary school settings.
Facebook Groups:
Student Affairs Graduate Students
This group is designed for the active student affairs graduate students across the world. It was created as an online space for networking, sharing materials and resources, as well as learning more about each program and person in the field. 
This is a space where SAPros share, learn, grow, and laugh together. We encourage our members to be authentic when sharing their thoughts, experiences, and ideas.
The purpose of this group is to provide space for Black LGBTQIA+ folks in Student Affairs and Higher Education where we never are asked to choose part of ourselves over another.