Heather D. Shea, Ph.D.
(she, her, hers)
Dr. Heather D. Shea (she/her) is committed to enacting socially just and feminist student affairs praxis through fostering opportunities for student learning and development through co-curricular experiences on campus. Shea's career in student affairs spans over two decades at five different campuses and involves experiences in many different functional areas—she identifies as a student affairs generalist. Shea currently works as the inaugural director of the office of Women*s Student Services. In addition, Heather is a consulting faculty member with the Center for Gender in the Global Context (or GenCen), affiliate faculty in the Student Affairs Administration program at Michigan State University, and co-founder and host of the podcast Student Affairs Now. Shea currently serves as President of ACPA College Student Educators International. Her presidency of the association (2023-2024) will coincide with the ACPA's 100th anniversary. In 2012, she was honored as a Diamond Honoree by the ACPA Foundation.
Ana M. Martínez Alemán (she, her, hers)
Ana M. Martínez Alemán is Professor of Education and has served as the Associate Dean of Faculty and Academics since 2017.  In 2023, Martínez Alemán serves as the President of the Association for the Study of Higher Education, 2022-2023. In 2016, Martínez Alemán was elected Vice President of Postsecondary Education (Division J) at the American Educational Research Association (AERA). She researches topics at the forefront of higher education and campus culture. The author or coauthor of six books and dozens of publications, she has also delivered more than 100 talks. Since 2002, she has edited the Educational Policy journal and has served on the editorial boards of the Journal of Higher Education and the American Educational Research Journal.
Nolan Cabrera Ph.D. (he, him, his)
Dr. Nolan Cabrera is a nationally-recognized expert in the areas of racism/anti-racism, Whiteness, and Ethnic Studies. He is currently a Professor in the Center for the Study of Higher Education at the University of Arizona, and was the only academic featured in the MTV documentary White People. He is the author of the award-winning book White Guys on Campus, and he was an expert witness in the Tucson Unified School District's Mexican American Studies case (Gonzalez v. Douglas) – the highest-profile ethnic studies case in the country's history.  He has given hundreds of lectures, keynote addresses, and trainings, throughout the country.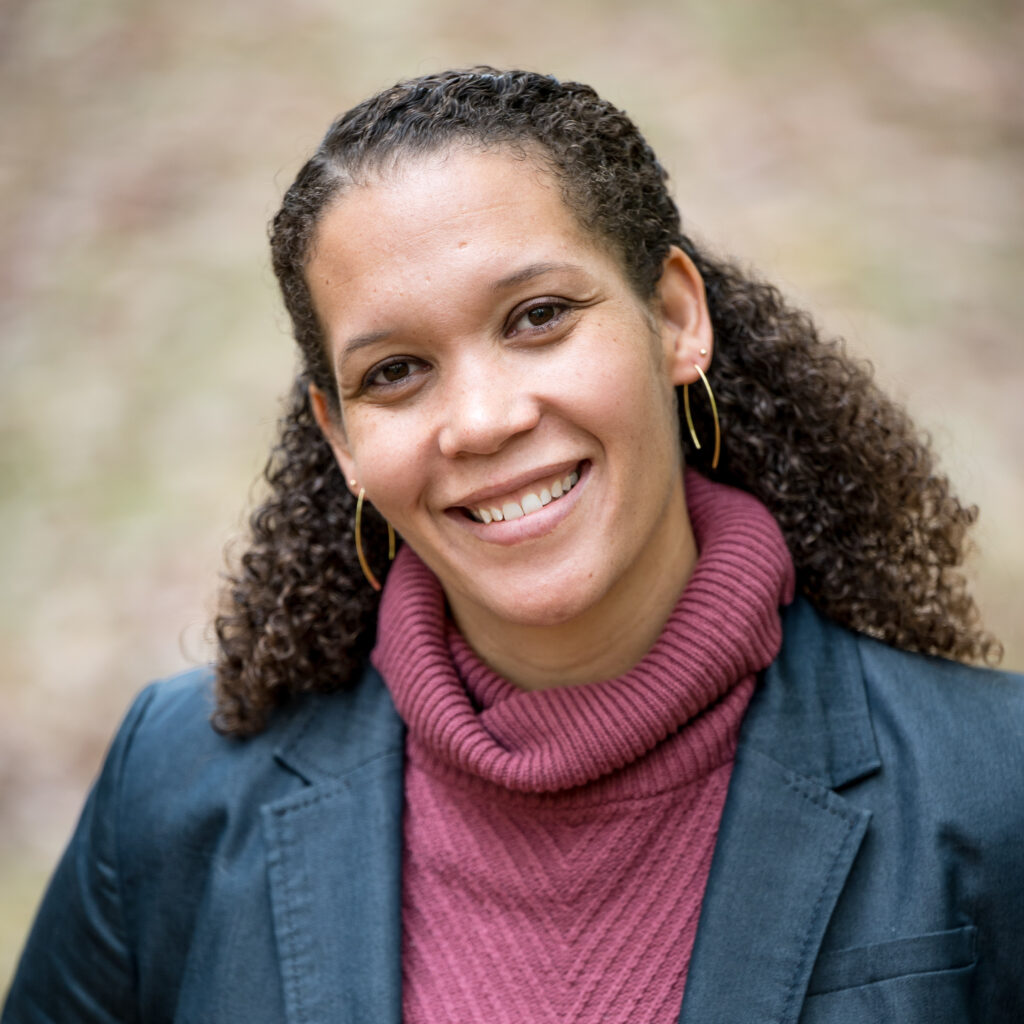 Brighid Dwyer, Ph.D. (she, her, hers)
Brighid Dwyer is the Vice Dean for Diversity, Equity, and Inclusion, in the School of Arts & Sciences at the University of Pennsylvania.  She has twenty years of experience as a practitioner, scholar, and faculty member addressing issues of equity and dialogue in higher education. Before joining Penn, Dwyer served as Associate Dean for Diversity & Inclusion at Princeton University. Additionally, she has held faculty, administrative, and research positions at Villanova University, Delaware County Community College, the University of Michigan, UCLA, and the NCAA. Dr. Dwyer has a B.A. from UCLA and a Ph.D. from the University of Michigan.
Corey Seemiller, Ph.D.
(she, her, hers)
Dr. Corey Seemiller is a professor in the Department of Leadership Studies in Education and Organizations at Wright State University. She is the author of The Student Leadership Competencies Guidebook, a prominent resource for developing youth and college student leadership programs. Dr. Seemiller is also the co-author of several articles as well as four books on Generation Z, including Generation Z: A Century in the Making, Generation Z Goes to College, Generation Z Leads, and Generation Z Learns. She also co-authored the Gen Z Voices on Voting research report and the Campus of Tomorrow report. Dr. Seemiller recently led the Global Gen Z Study where she worked with 91 research collaborators from around the globe to better understand Generation Z in a post-COVID world. Participants from 81 countries took part in the study, and the research will be published in Gen Z Around the World with Emerald Publishing. She is currently working on her fifth study, Generations in the World of Work, and is writing a book with the same name for SAGE Publishing.
 Dr. Seemiller's work has been featured on NPR and in The New York Times, Time Magazine, Newsweek, as well as in several other news publications and academic journals. She has also been interviewed for podcasts as well as TV and radio shows worldwide and has engaged in market research consulting for Fortune 10, 50, and 500 companies. Her highly popular TED Talk on Generation Z at TEDxDayton showcased how Generation Z is making a difference in the world and has been watched by more than a quarter million viewers.
paulette Granberry Russell, j.d.
(she, her, hers)
Paulette Granberry Russell, J.D., was elected president of the National Association of Diversity Officers in Higher Education in March 2020. Granberry Russell is a leading national voice and sought-after presenter on issues related to diversity, equity, inclusion, and justice in higher education and beyond. Her research interests include gender equity in STEM, campus culture and its impact on marginalized communities, and strategies for dismantling structural racism to create more equitable experiences for faculty, students, and staff of color. Granberry Russell has given presentations and advised institutions and NGOs in countries across Africa and in the U.K. on gender equity, affirmative action, implicit bias and discrimination, strategic diversity initiatives, and inclusive leadership.

Granberry Russell retired in August 2020 from Michigan State University as senior advisor to the president for diversity, emerita. She first joined MSU in 1998 as its senior diversity officer and later worked as director of the Office for Inclusion and Intercultural Initiatives. As MSU's senior diversity officer, Granberry Russell was responsible for leading and facilitating MSU's efforts to advance a more equitable and inclusive campus community. She developed cutting-edge education and development programs, led campus climate surveys (quantitative and qualitative), monitored university efforts to increase diversity among students, faculty, and staff, coordinated community outreach efforts, and incentivized innovative DEI strategies through the office's Creating Inclusive Excellence Grants.
Granberry Russell received her Bachelor of Arts degree from Michigan State University (MSU) and her Juris Doctor from Thomas M. Cooley Law School. She is a licensed attorney with the State of Michigan.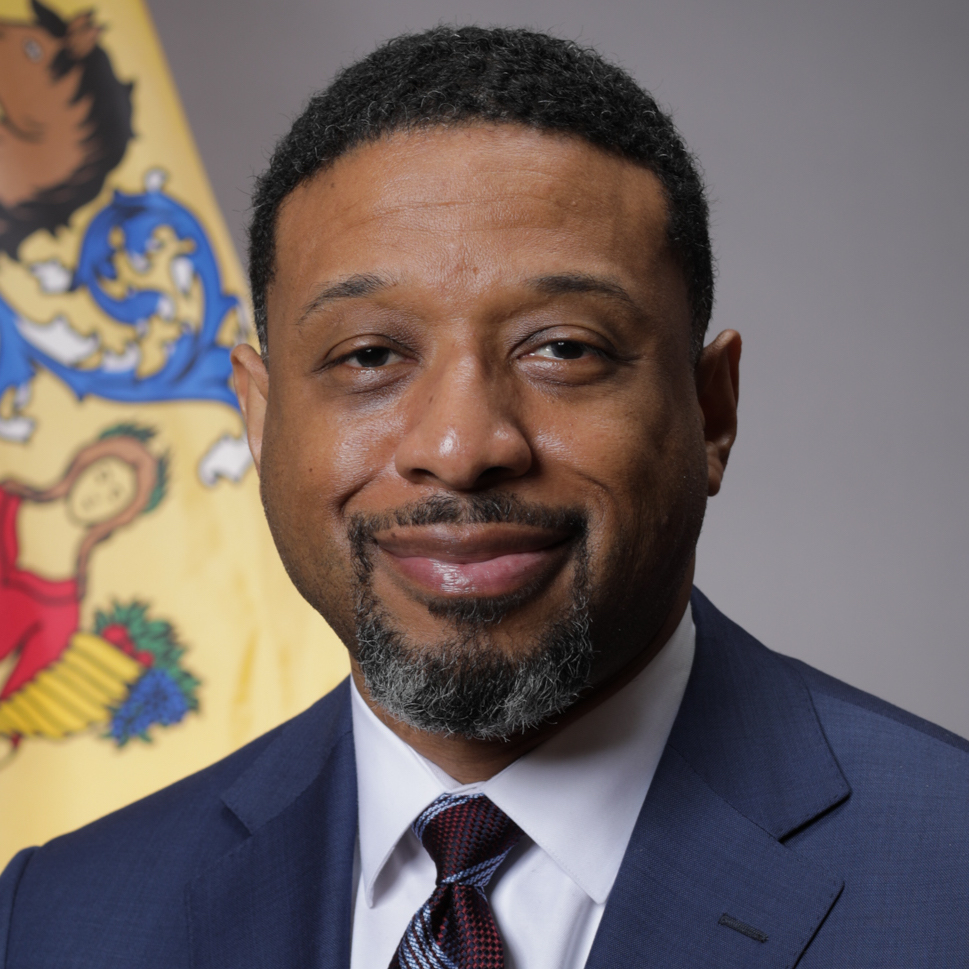 Brian Bridges, Ph.D. (he, him, his)
Brian Bridges, Ph.D., currently serves as Secretary of Higher Education for the state of New Jersey, a role he began on November 16, 2020 as part of Governor Phil Murphy's administration. As Secretary, Dr. Bridges is responsible for policy development and coordination of higher education activities for the state, including supporting institutions amid the ongoing COVID-19 pandemic. He also coordinates initiatives to improve college affordability in New Jersey through the State Plan for Higher Education and enhance postsecondary opportunities while promoting equity and access for all through programs such as the state's Community College Opportunity Grant (CCOG).
Dr. Bridges previously served as Vice President of Research and Member Engagement at the United Negro College Fund (UNCF) where he led UNCF's Frederick D. Patterson Research Institute and the Institute for Capacity Building. He served as the organization's chief research officer, principal editor, and contributor to FDPRI's publications, as well as the manager of internal and external projects involving capacity building, evaluation, and assessment.
Prior to joining UNCF, Dr. Bridges served in various leadership roles both on- and off-campus, including Vice Provost for Diversity, Access, and Equity at Ohio University; Associate Director of the Center for Advancement of Racial and Ethnic Equity at the American Council on Education; and Associate Director at the National Survey of Student Engagement (NSSE).
Dr. Bridges earned his Doctorate in Higher Education Administration from Indiana University–Bloomington, a Master of Public Administration degree from the University of North Carolina–Charlotte, and a Bachelor's of Arts in English Language and Literature from Francis Marion University. Dr. Bridges was born in Brooklyn, NY and reared in Beaufort, SC.
Liz LaPolt Clark (she, her, hers)
Liz LaPolt Clark is Vice President for Policy and Research at NACUBO and a member of the NACUBO executive leadership group. She has been widely quoted in the press and is a sought-after speaker on how Washington politics and federal policies impact higher education. Liz got her start on Capitol Hill opening Cornell University';s first Washington, DC-based federal relations office, and in her career has led federal affairs for the State University of New York (SUNY) System and for Oregon State University. At NACUBO, she heads the team responsible for analysis of federal regulatory and legislative actions, research, and communications.