Thank you for stopping by to learn more about the Commission for Graduate & Professional Student Affairs (CGPSA). Take some time to look through our content and don't hesitate to share how you'd like to get involved. Use the menu below to jump to a section of interest.
Please contact us at CGPSA@acpa.nche.edu or connect with the members of our Directorate Body with questions or ideas.
The Commission for Graduate and Professional Student Affairs focuses on the unique developmental and environmental challenges faced by graduate and professional school students and those who work with them. The Commission expands the scholarly and applied knowledge base through the generation and sharing of research, services and programs that foster graduate student learning and enhance the graduate student experience. The Commission provides support and networking opportunities for members who share similar interests, and advocates for increased awareness of graduate and professional student services throughout ACPA and other higher education communities.
Research Briefs
Research Briefs usually involve literature reviews, extensive reviews of existing research, or the presentation new and original research. They may brief reports of pre-existing articles by the original author or modifications to graduate student papers and/or theses. Research Briefs should also include an extensive list of references.
Research Briefs should be approximately 1000-1500 words excluding references. The purpose of the Research Brief is to provide a research primer, not an exhaustive article on the topic. The Brief should be written for a broad audience who may not be fully familiar with research into the issues facing graduate and professional students. As such, the Brief should contain information that directs readers to additional information (key references, journals, newsletters, Web sites, videos, national associations, etc.).
Practice Briefs
The purpose of the Practice Brief is to profile unique, new or innovative programs and approaches to working with graduate and professional students on campuses. Practice Briefs should include a brief background from which the program arose, a detailed description of the program implementation and foundational research or thought, suggestions on how to modify the program to fit numerous campuses with different needs, and success and challenges associated with the program's processes and outcomes. Practice Briefs should be approximately 1000-1500 words (excluding references) but should include references where appropriate.
Thought Briefs
The purpose of the Thought Brief is to provide a forum for articles that may not fall under the traditional definitions of "academic" work. The Thought Brief can provide a forum open to a broader range of authors and readers. Thought Briefs may be personal narratives of either your experience as a graduate or professional student, or your own insights and experiences drawn from working with these students. The Thought Brief can be a place to provide unique insight into an issue or an experience. Thought Briefs may also be opinion pieces highlighting important issues in work with graduate or professional students, or a position piece, or a call to action or change in practice. Thought Briefs are intended to make the reader think. They can be provocative, polemical, or simple narratives. The best Thought Briefs will provoke reflections, reactions, responses, or actions within a reader. Thought Briefs may not need citations, but Briefs such as opinion pieces should also include a foundation in research or cited fact where appropriate. Practice Briefs should be approximately 1000-1500 words, excluding references, although references should be used where appropriate.
Submission Guidelines
Please follow the guidelines listed below for submitting a Brief to the CGPSA:
Choose the appropriate type of Brief for the information you wish to convey: Research, Practice, or Thought. Review the descriptions above for guidance. If you are unsure about what format would best convey your idea, thought, or message, contact the CGPSA Coordinator of Research and Scholarship to discuss your ideas.
Contact the CGPSA Coordinator of Research and Scholarship with an "intent to submit." Your "intent to submit" should include 1) specific category of Brief, 2) abstract of the topic, 3) names, titles, affiliations, and contact information for all authors.
All Briefs should be submitted to the CGPSA Coordinator of Research and Scholarship via e-mail. Please ensure that your Brief adheres to current APA style and guidelines. Since many of the Briefs are similar to what might be found in the ACPA's About Campus Magazine, you may wish to refer to their author guidelines for further suggestions.
The CGPSA Coordinator of Research, Scholarship, & Awards will contact you to convey your Brief's (1) acceptance, (2) acceptance with minor revisions, (3) acceptance with major revisions, or (4) denial. Should the Brief require revisions, the CGPSA Coordinator of Research and Scholarship will provide you with suggested areas for revision.
A proof with the Brief designed in the final PDF format will be sent via e-mail.
All briefs will be published on the Commission for Graduate & Professional Student Affairs website. Author(s) will retain the copyright to all work submitted and published via the CGPSA.
CGPSA Directorate Board
CALL FOR APPLICATIONS! The CGPSA Directorate Board has position openings for 2022-2023:
Communications
Sponsored Programs
Awards and Convention
Appointments are for a 1-year term, with a strong recommendation to remain on the board for an additional year. If interested, fill out this form.
Follow CGPSA on Twitter and Instagram for the latest commission updates and check back on our website for more information.
CGPSA Chow and Chat Series
Join CGPSA for our Chow and Chat Series! These events are free of charge and open to ACPA members and non-members. The goal is to allow members the opportunity to network and discuss any situations with others.
Thursday, October 20th | 1-2pm ET/12-1pm CT

Link: https://meet.google.com/ewg-pqzr-eym?hs=224

Thursday, November 17th | 1-2pm ET/12-1pm CT

Link: https://meet.google.com/oza-xtvy-cds?hs=224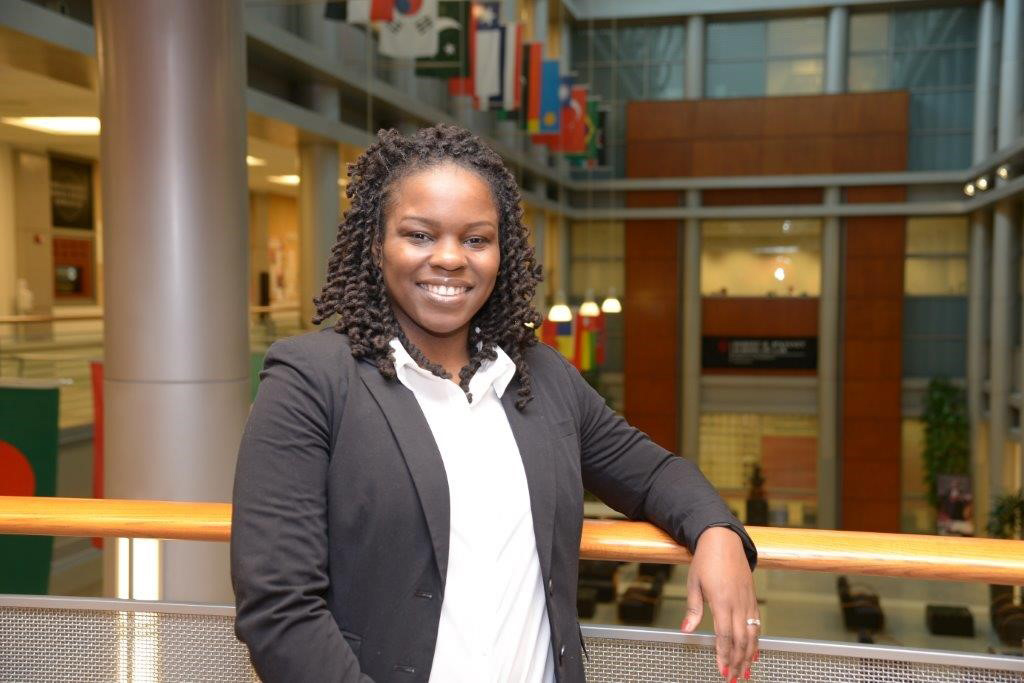 Wende' Ferguson, PhD
Co-Chair
Assistant Dean for Student Services
Penn State Law
Lisa Himelman, MSEd
Co-Chair
Assistant Director, Alumni Engagement
Professional Development & Postdoctoral Affairs
Harvard University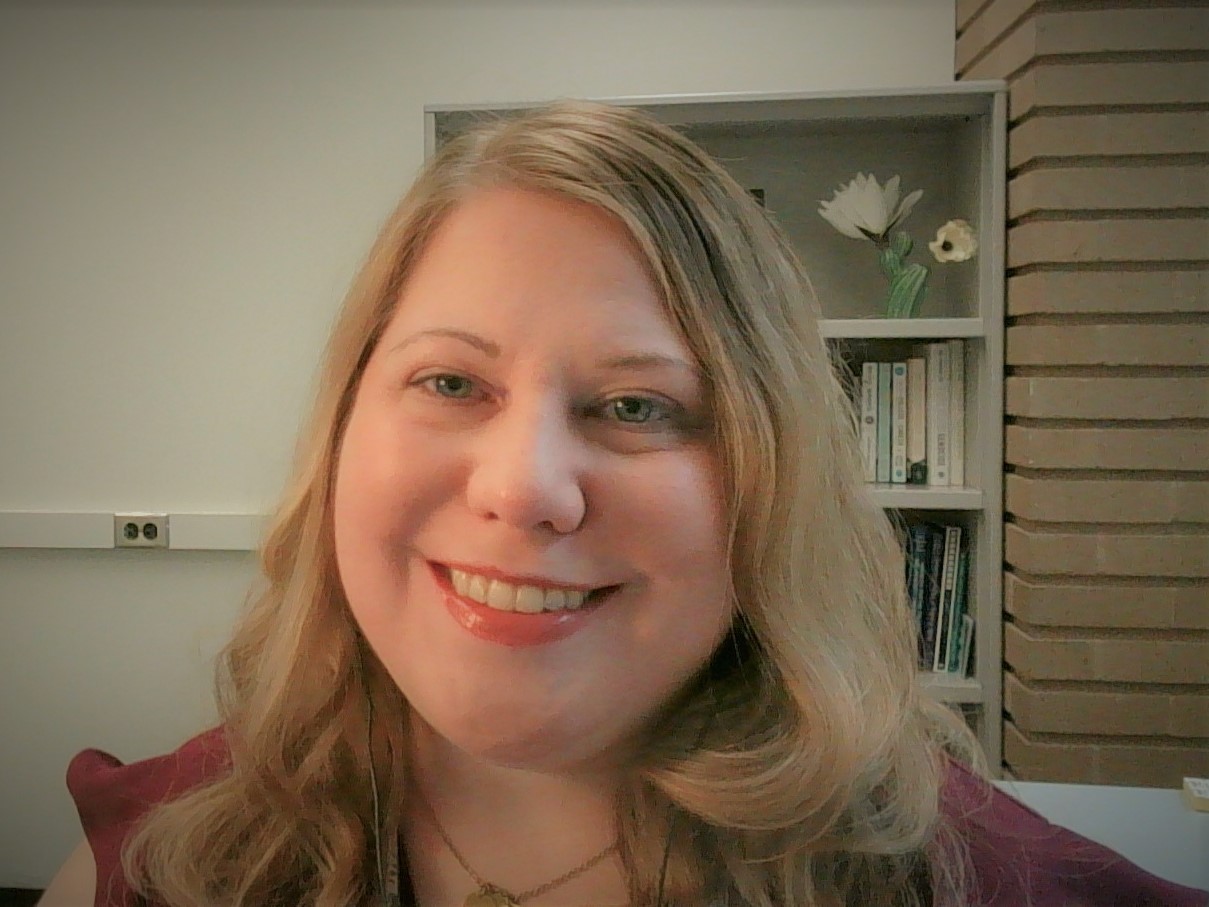 Laura Rademacher
Endorsed Programs
Program Manager
UTHealth Graduate School of Biomedical Sciences
MD Anderson Cancer Center
University of Texas
Carrie Hauser Pyeatt
Professional Development
Director of Student Services
Michigan School of Psychology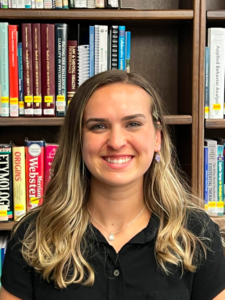 Kinsey Tekiele
Communications & Convention
Coordinator for Admissions and Student Engagement
Michigan School of Psychology
ktekiele@msp.edu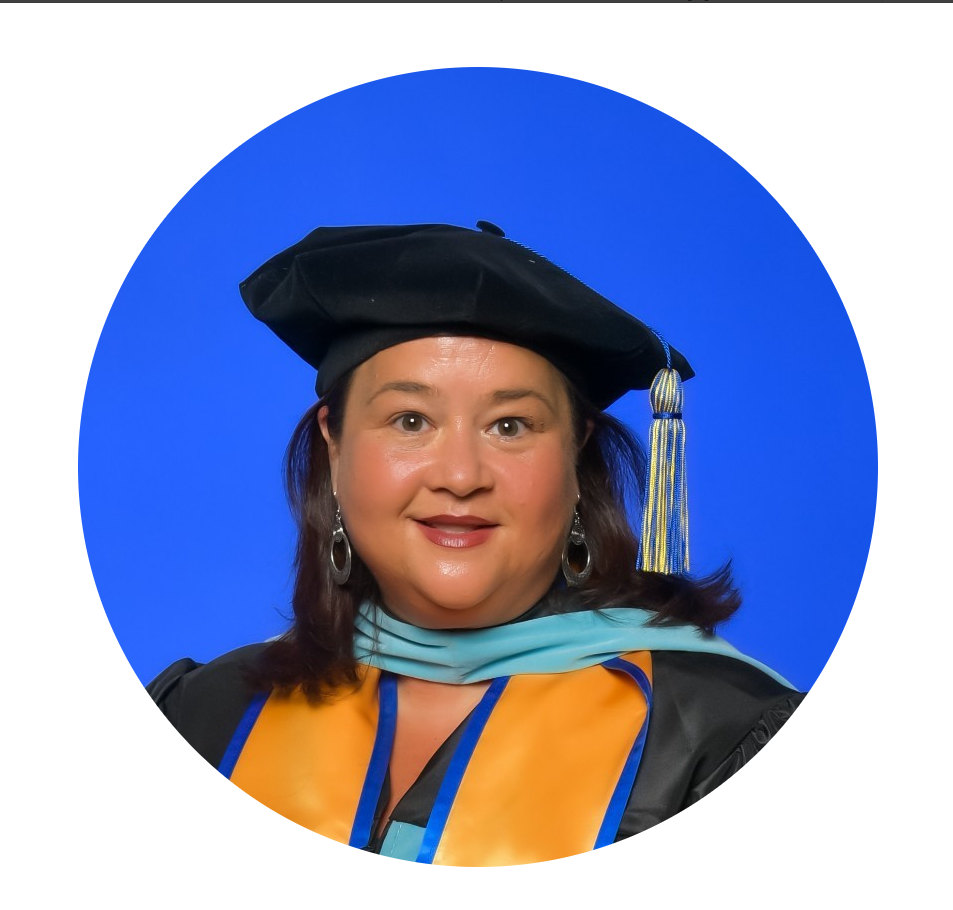 Cathy Godfrey
Professional Development
Director of Student Involvement
Touro University Nevada
cgodfrey@touro.edu
Ariana Mueller
Communications
Student Affairs and Digital Engagement Specialist
University of California, San Diego School of Medicine
anmueller@ucsd.edu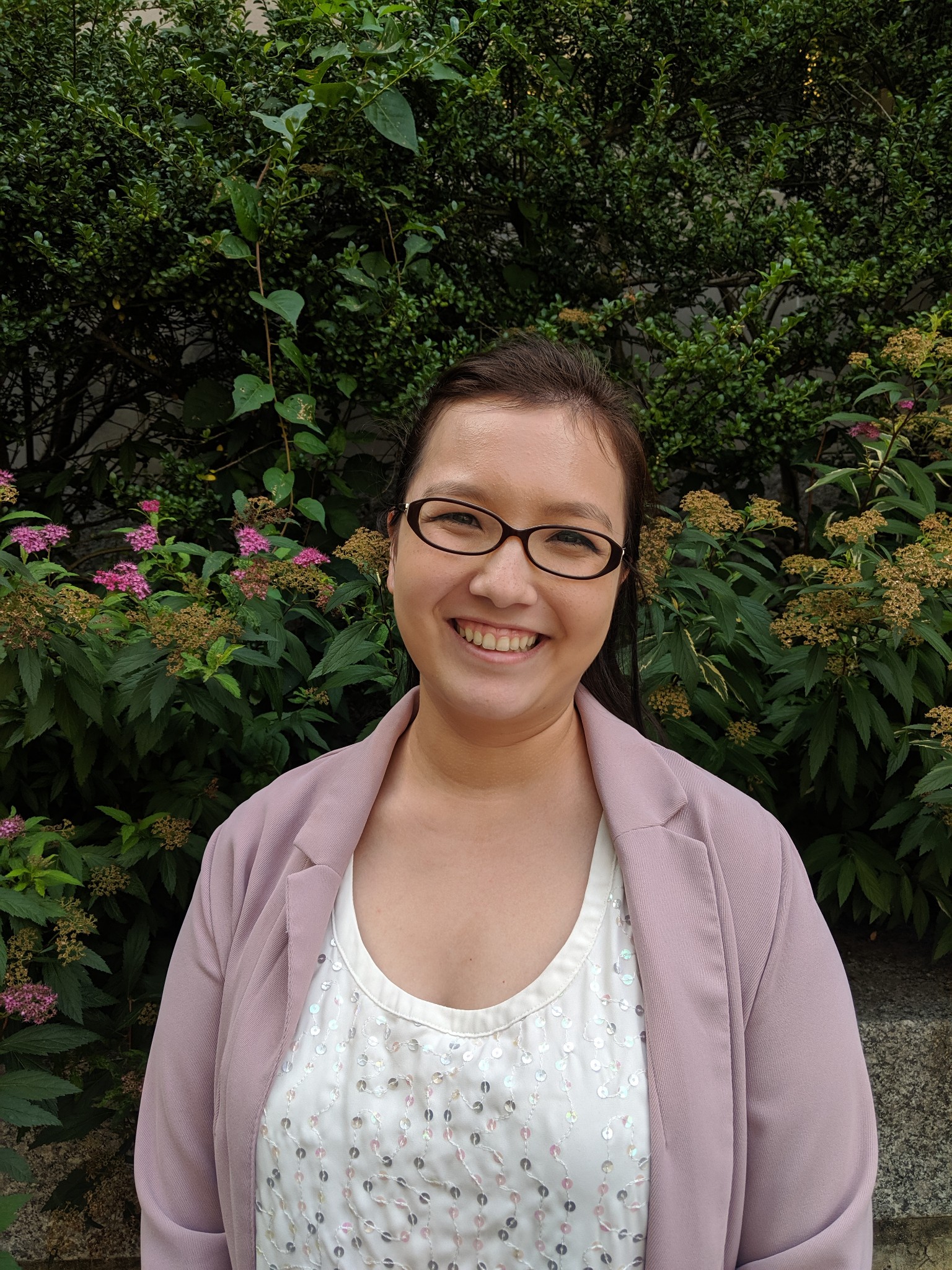 Erica Osiecki
Awards & Convention
Assistant Director, MSMS Program
Boston University. Questrom School of Business
osieckie@bu.edu
Get Involved
CGPSA is always looking for involved members! It is easy to join us and at this time by following the steps below!
Ready to join?
Joining an Entity through the ACPA Member Portal automatically identifies you as a member of that Entity! You will begin to receive Entity communications through their respective email listserv and have access to any resources they share!
Login to your ACPA Member Account
Click on Community Groups (Chatter)
Click Groups
Click Active Groups
Find the entity you want to join and within that group, click +Join
Contact cgpsa@acpa.nche.edu to learn more about ACPA's Commission for Graduate & Professional Student Affairs!
Any ACPA member can become involved and there are varying levels of involvement:
Join our listserv (sign up under "my profile" in the ACPA membership area)
Attend our open business meeting at the annual ACPA convention
Review conference programs for the annual convention
Submit a sponsored program proposal for the annual convention
Host a webinar
Submit a proposal for a paper to be published on our website
We want to recognize and encourage those in our profession who consistently work to make graduate education richer. We know many of you are deserving of recognition for the work you do.  Please take a moment to nominate yourself or someone else who contributed to the broader understanding of graduate student affairs or who served the profession through work with the association on behalf of graduate student affairs. See the descriptions of each award below.
Outstanding Contribution to Knowledge Award
The nominee must be a practicing professional who has worked in the college personnel field or a supporting discipline for at least three years, must be employed in a graduate school or discipline or working directly with graduate students. This award is intended to recognize outstanding scholarship or practices which advance our professional understanding of graduate student affairs.  Nominees must be members of ACPA.
The Lehker Outstanding Service to the Profession Award
The nominee must be a practicing professional (i.e., faculty member, administrator, or staff member) employed at a college or university and a member of ACPA. This award recognizes a professional who served graduate student affairs through their work in the association. This may include, but is not limited, to work with the CGPSA or other leadership branches of the association. Nominees must be members of ACPA.
Outstanding Innovative Program Award
The Outstanding Innovative Program Award honors an innovative program that provides exceptional support to graduate/professional students; represents a new and creative way to support graduate/professional students or achieves outstanding results.  Nominated programs will be evaluated on creativity and the success of the program, as determined by the achievement of the stated program goals.  Programs that should be nominated for this award are any innovative programs that break new boundaries in serving graduate/professional students, achieve outstanding goals, or make a significant positive impact on the quality of the graduate/professional student experience.  This award is especially interested in recognizing innovative programs that improve the success of a diverse and inclusive graduate/professional student population.   While we encourage nominations from ACPA-affiliated institutions, it is not a requirement for award consideration.