Thank you for stopping by to learn more about the Latinx Network. Take some time to look through our content and don't hesitate to share how you'd like to get involved. Use the menu below to jump to a section of interest.
For more information, or to get involved, contact cma_ln@acpa.nche.edu
The Latin@/x Network (LN) plays host to ACPA's Latino membership affectionately referred to as LNers. The LN provides a variety of professional development opportunities for its members by sponsoring Latino interest programs, network meetings, and the maintenance of a national listserv. Additionally, the LN acts as a social vehicle to promote networking opportunities and an informal social support.
brief history
LN grew out of the Standing Committee for Multicultural Affairs (now the Coalition for Multicultural Affairs). The initial leadership came through CMA and the first chair was selected in 1992.
who we serve
As part of the Standing Coalition for Multicultural Affairs, the Latinx Network continues to support the mission and core values (Celebration, Advocacy, Recognition, Education, Support) of the CMA by focusing attention on the issues and concerns of people of color in the higher education community and to act as part of the coordinating directorate body for educating the Student Affairs Professional through diversity initiatives and to serve as an advocacy committee that supports, recognizes, and celebrates administrators, students, faculty, and staff. A subsidiary of this committee, the CMA is a nationally visible and action-oriented group that addresses the changing cultural dynamics within higher education institutions and works to create multicultural strategies and solutions.
No Results Found
The page you requested could not be found. Try refining your search, or use the navigation above to locate the post.
There are no upcoming events at this time.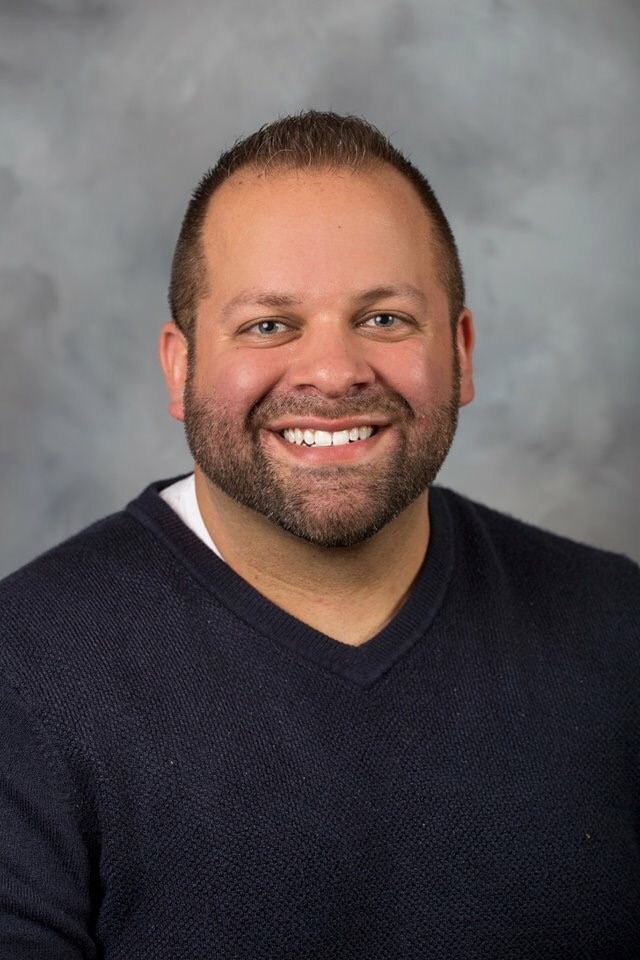 Danny Hernandez
Past Chair
he/him/his
University of Texas at Dallas
Daniel.Hernandez2
@utdallas.edu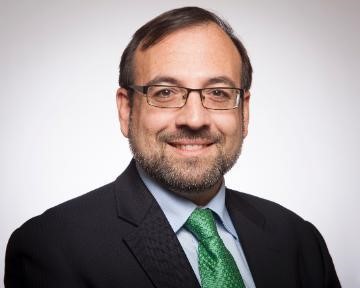 Ray Plaza
Council of Chairs Coordinator
he/him/his/el
Santa Clara University
rplaza@scu.edu
Joey Leon
Secretary
he/him/his
University of California – Berkeley
joseadrianleon
@gmail.com
Hugo Yepez
Advocacy Co-Chair
he/him/his/el
Pomona College
Hugo.Yepez
@pomona.edu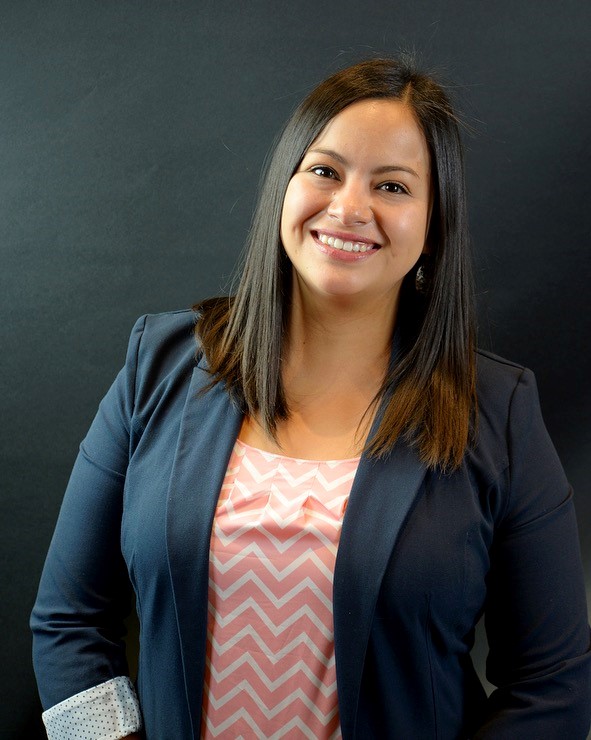 Karla Cruze-Silva
Award Co-Chair
She, Her, Hers, Ella
University of Arizona
kcruzesilva
@email.arizona.edu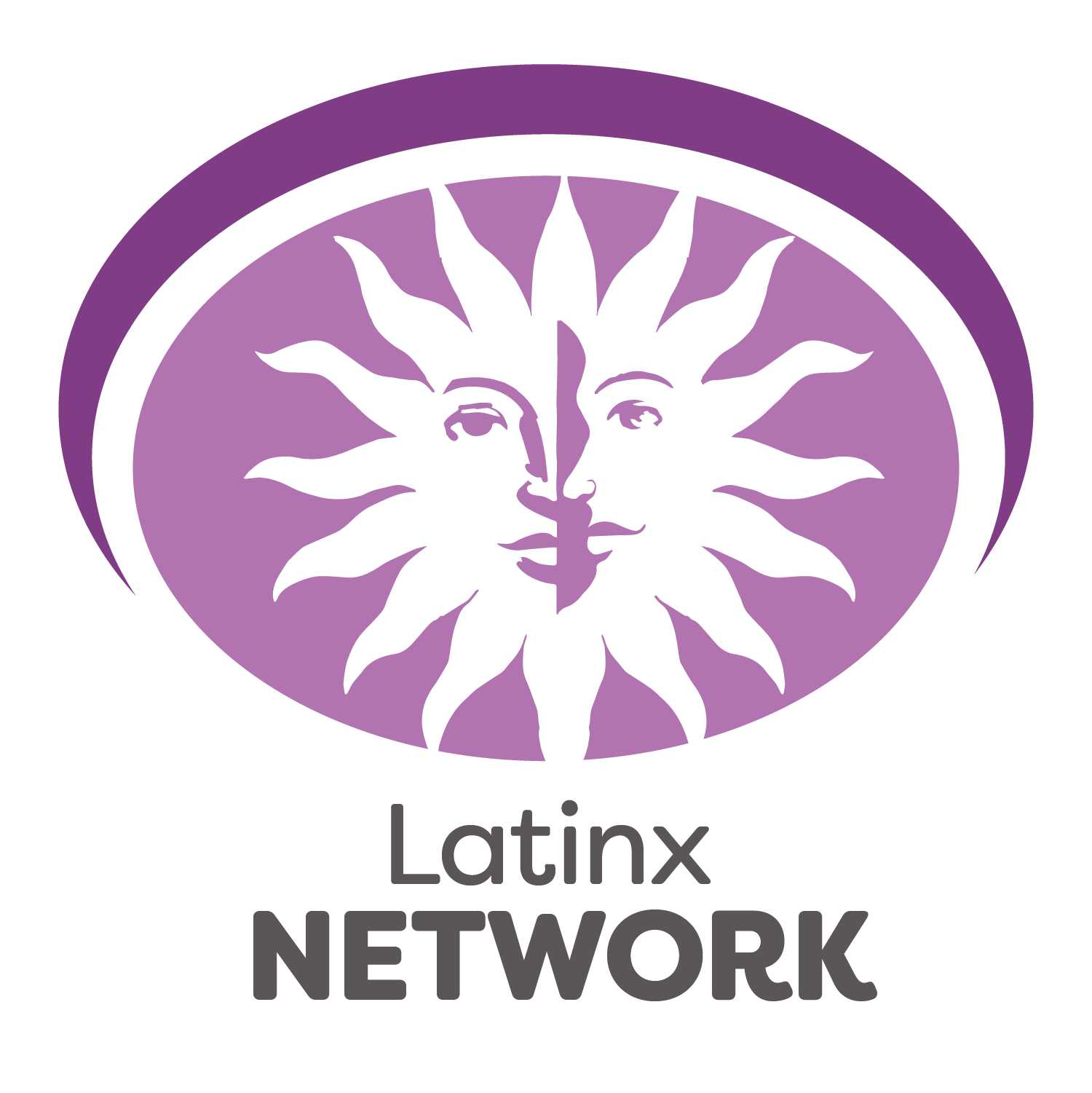 Alexandra Laguna
Award Co-Chair
She, Her, Hers, Ella
University of Chicago
Laguna@Uchicago.edu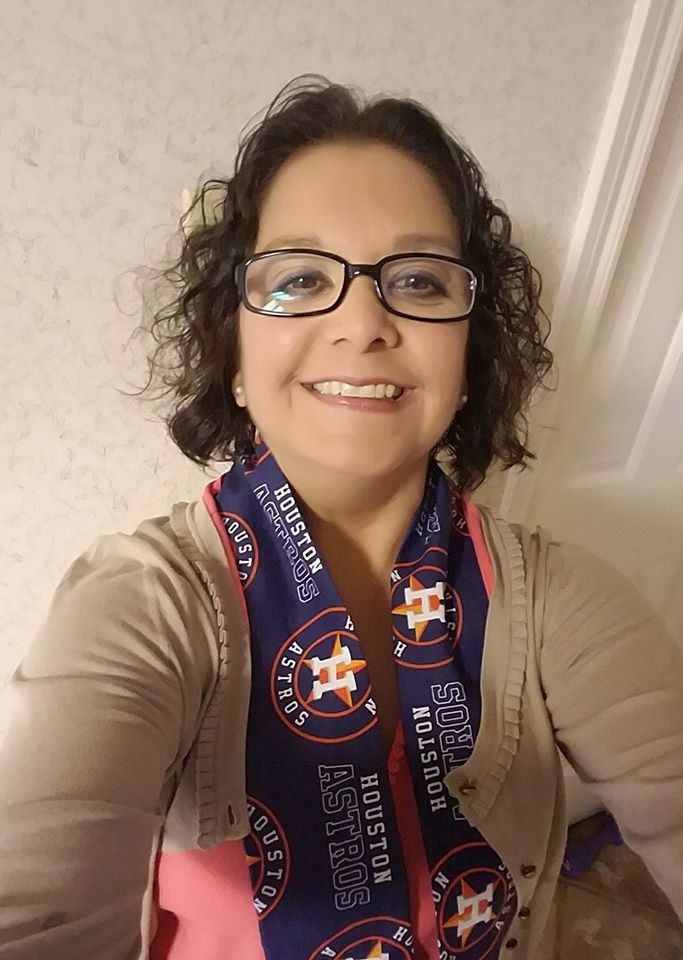 Angie Montelongo
Career Central Outreach
she/her/hers
University of Houston, Clear Lake
montelongo@uhcl.edu
Roberto Cruze
Communication Co-Chair
he/him/his
Pima Community College
roberto.cruzesparza
@gmail.com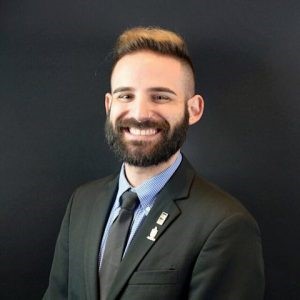 Agassy Rodriguez
Communication & Social Media Co-Chair
he/him/his
Clemson University
agassyr@clemson.edu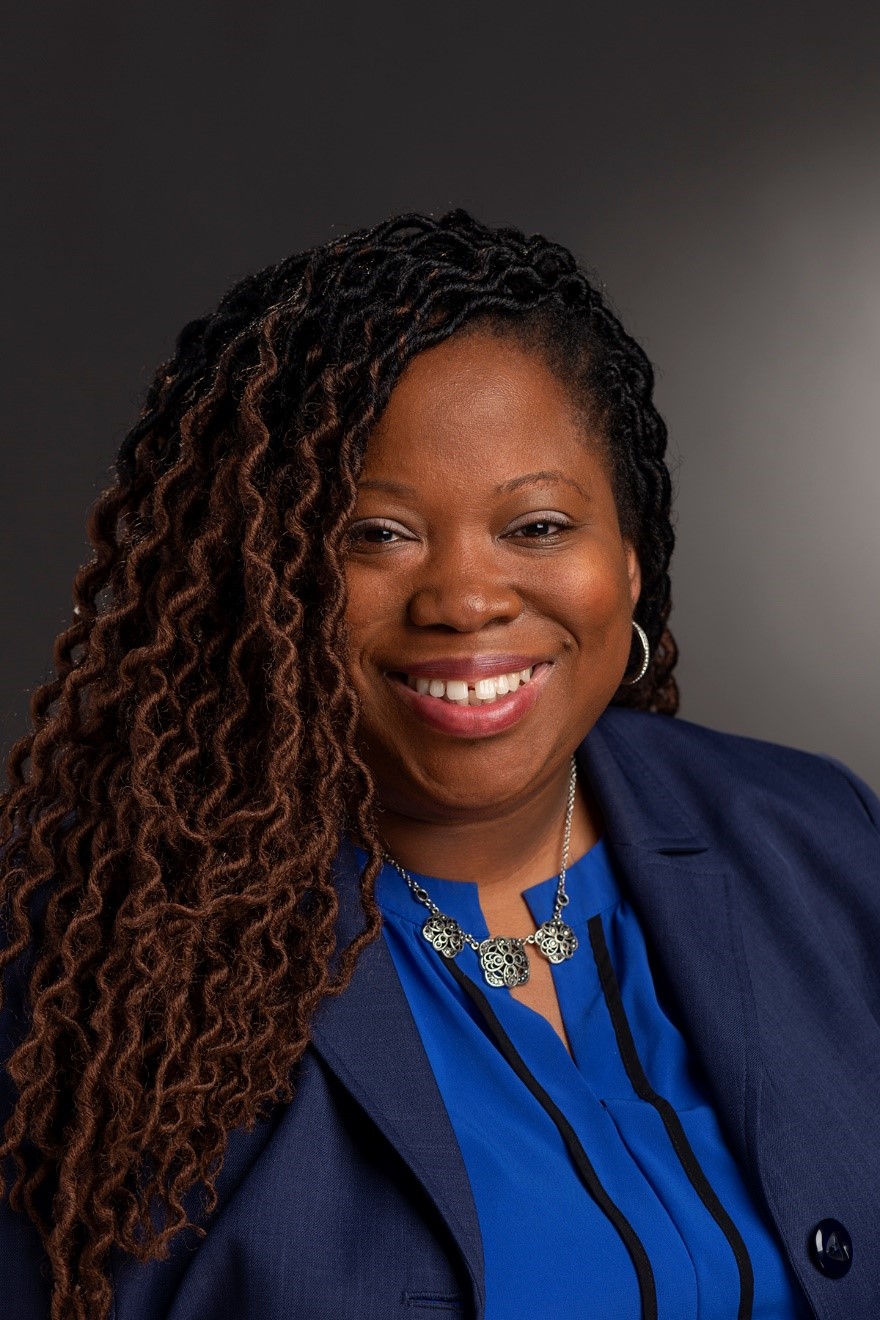 Ivy Colon
Community Outreach
she/her/hers
Rochester Institute of Technology (R.I.T)
Cueponi Cihuatl Espinoza
Educational Programs Chair
she/her/hers
University of Iowa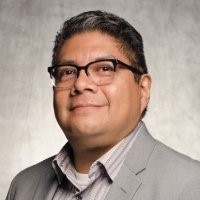 Ric Montelongo
Faculty Liason/Writer's Group Coordinator
he/him/his/el
Sam Houston State University
rxm059@shsu.edu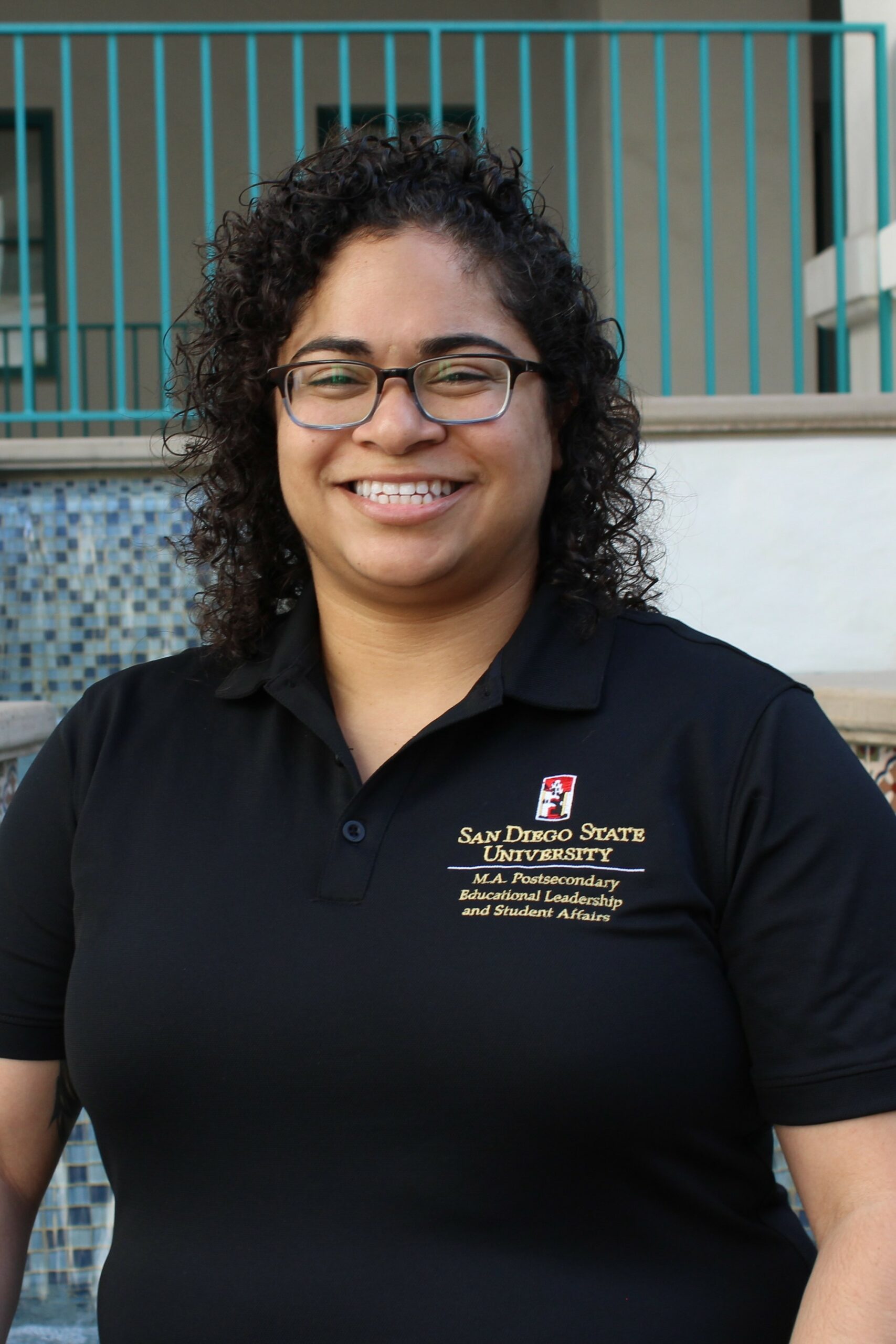 Diane Gaskin
Historian
she/her/hers
University of California San Diego
diane.a.gaskin@gmail.com
Stephen Santa-Ramirez
Mentor Co-Chair
he/him/his
Arizona State University
stephen.santa2
@gmail.com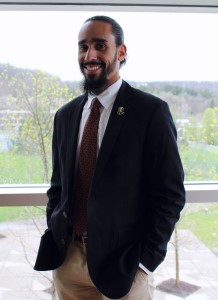 Josué "JQ" Quiñones
Mentor Co-Chair
he/him/his/el
Binghamton University
jquinone
@binghamton.edu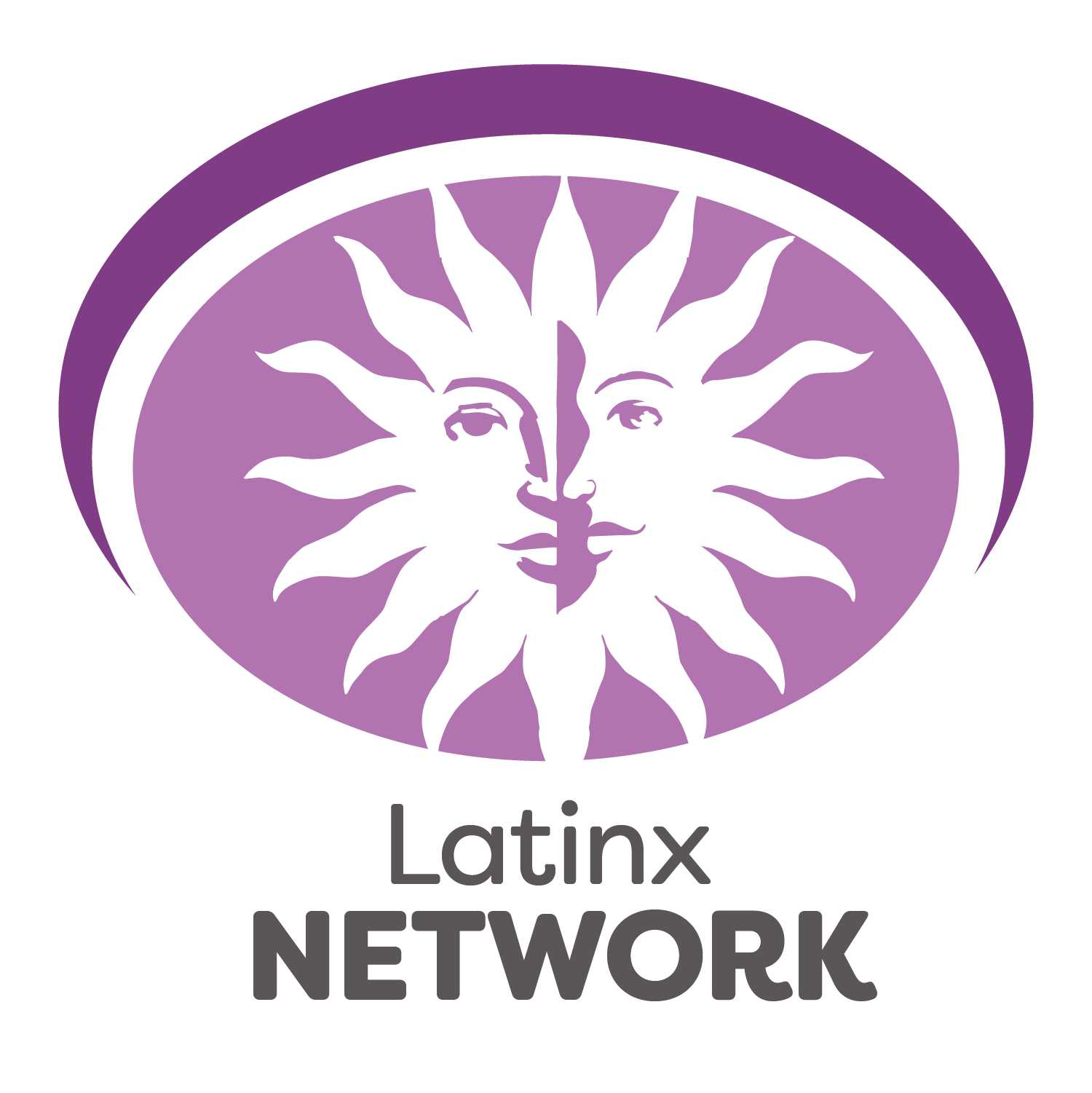 Maritza Torres
Research Chair
she/her/hers
Florida State University
Jorgé Almonte-Florimon
Social Co-Chair
he/him/his
University of Maryland
20Jorgeaflorimon
@gmail.com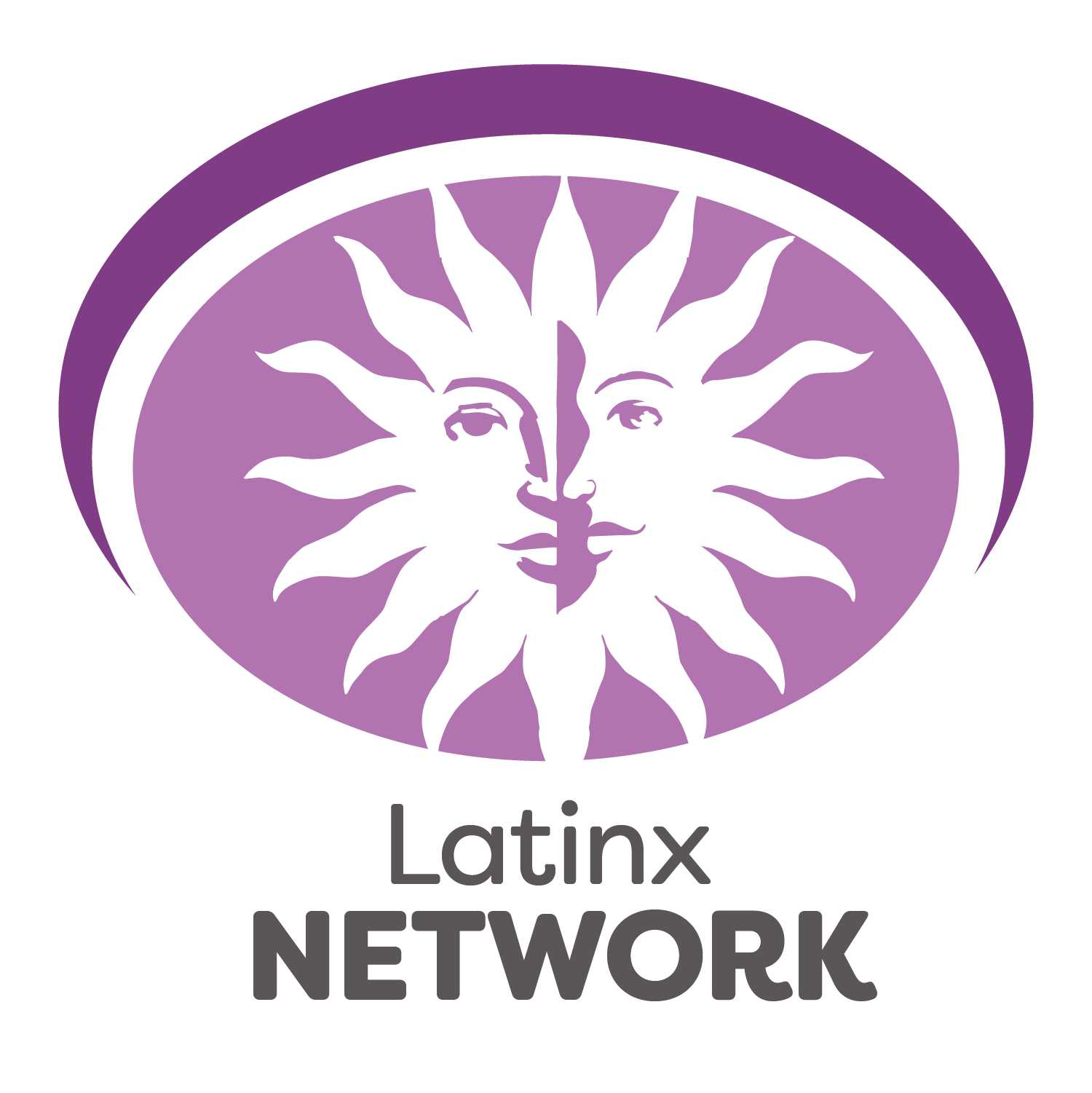 Jose Marroquin
Representative, Midwest
he/him/his/el
Roosevelt University
jmarroquin01
@roosevelt.edu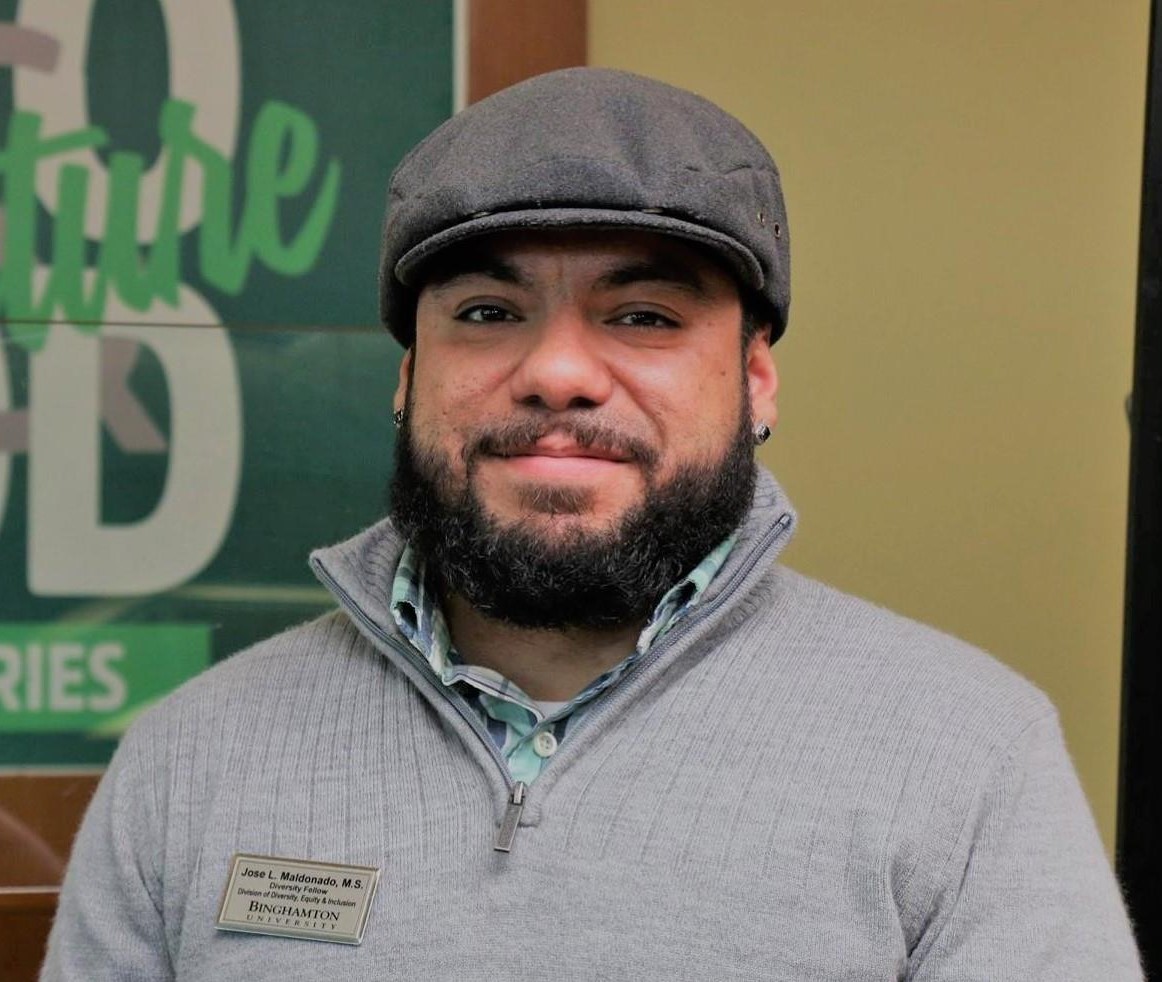 Jose Luis Maldonado
Representative, Northeast
he/him/his/el
University of Connecticut – Stamford Campus
jose.l.maldonado
@uconn.edu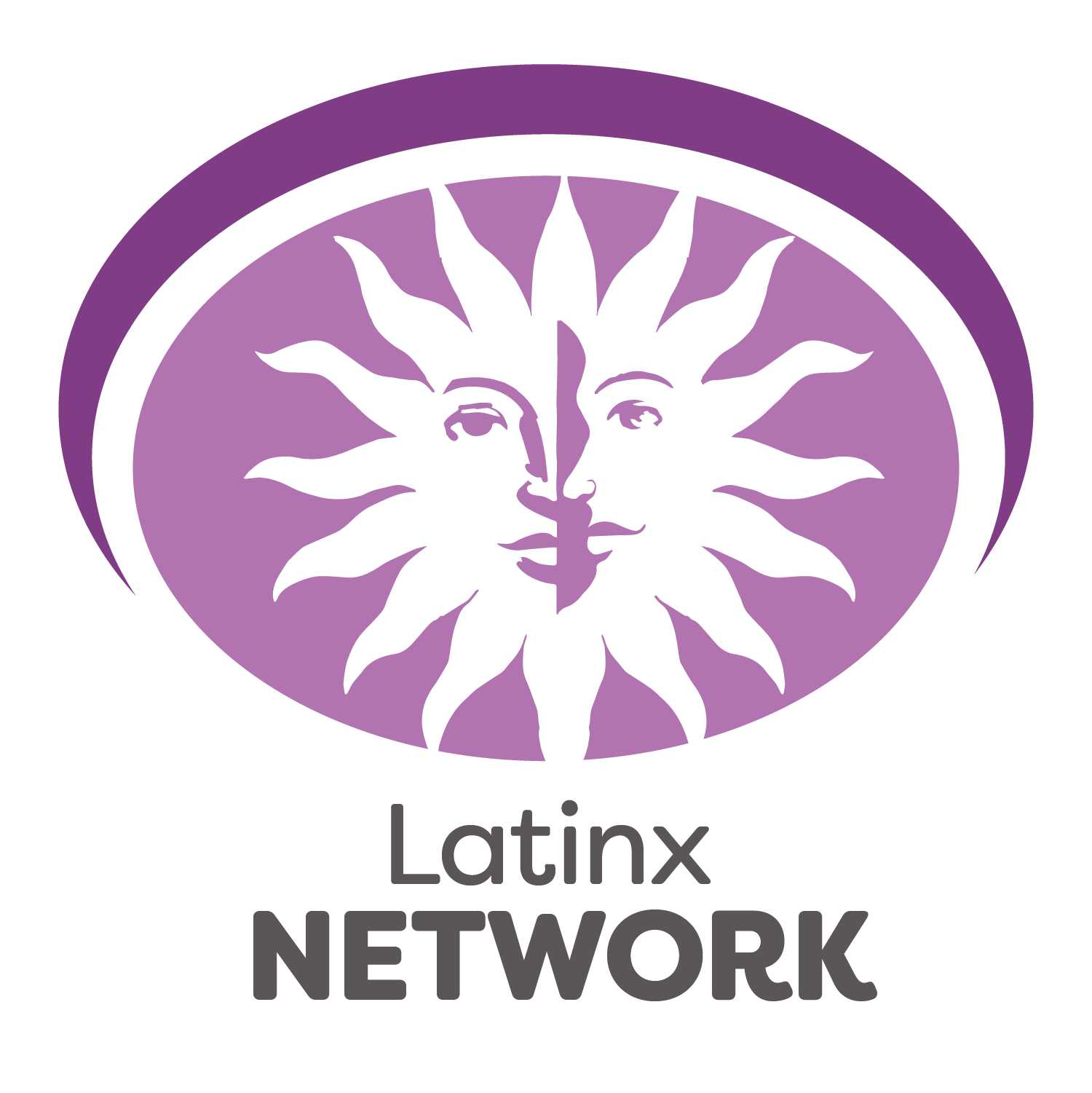 Francarlo "Frankie" Resto
Representative, Northwest
he/him/his/el
Otis College of Art & Design
Francarloresto
@gmail.com
Gary Santos-Mendoza
Representative, Southeast
he/him/his/el
Florida Atlantic University
gsantosmendoza
@fau.edu
Get Involved in LN
LN is constantly looking for ways to enhance the Latinx experience for professionals and students alike. Becoming a LN member within the ACPA member portal will ensure you are connected with all of our upcoming events and initiatives.
Ready to join?
Joining an Entity through the ACPA Member Portal automatically identifies you as a member of that Entity! You will begin to receive Entity communications through their respective email listserv and have access to any resources they share!
Login to your ACPA Member Account
Click on Community Groups (Chatter)
Click Groups
Click Active Groups
Find the entity you want to join and within that group, click +Join
Contact LN via email at cma_ln@acpa.nche.edu to learn more about ACPA's Latinx Network.
Any ACPA member can become involved and there are varying levels of involvement:
Become a Regional Ambassador
Attend our open business meeting at the annual ACPA convention
Review program proposals for the Convention
Submit a sponsored program proposal for Convention
Host a webinar
Additional involvement opportunities
Latin@/x Network Mentoring Program:
Growing Our Own
In order better serve the diverse needs of our membership the Latin@/x Network has developed a new professional development plan for graduate students and new professional. After careful consideration and much discussion, we have designed a "tool box" template in the hope of creating a more substantive experience for both mentees and mentors. The objective of this initiative was to focus on the development of the mentee with concrete action steps with the added emphasis on accountability on both ends of the relationship.
This plan has a three-fold approach:
Self-Assessment (take inventory)
Research (next steps and what they look like)
Development of a Plan "Portfolio" (resume building)
Through this three pronged approach, our intended outcomes for professionals are:
To develop personal, academic, and career goals through strategic and consistent interactions
To provide personal and professional guidance and advice on specific opportunities and experiences for advancement
To empower, challenge, and encourage colleagues to help increase the number of Latin@/x practitioners and decision makers within higher education
We believe it's never too early to think about your future. In order to achieve your desired professional goals you must craft a plan and adopt a vision that will guide you through this process. To aid you in this endeavor, the Latin@/x Network has developed the "Map". As you start to think about your next position, the type of institution you want to work at and the geographic location, it is imperative that you start to research important factors that will figure into your plan of action. While we have provided you with a "template" it is incumbent upon you and your mentor to "fill in the blanks" as you best see fit. The bottom line is to explore different areas and share your findings. This will help you to establish a dialogue and come up with some recommendations on how to achieve your desired outcomes and look at both short and long term timelines. Even if you do not settle on defining a specific goal(s), this exercise will, at a minimum, help you and your mentor to engage in a friendship and establish a creative dialog on areas of interest.
Our mentorship program is quite simple:
Your Mentor/Mentee – Brief information about each of you (field of study/work, contact info, etc.) is included at the end of this email. Take a look to see who you've been matched with!
Schedule Considerations – Because of individual time zone and schedule constraints, we are not setting a firm date for you to connect with your Mentor/Mentee. However, we highly encourage you to select a mutually agreeable date and time; within the next couple of weeks is strongly encouraged. Feel free to text, call, Skype, or Morse code, whichever works best for you and your communication styles.
Setting a Date – Mentees are responsible for contacting their Mentor to set a date within two weeks of receiving this matching email.
Useful Resources
For information on how to become involved in our Latin@/x Mentoring Program, please contact our Mentoring Co-Chairs: Stephen Santa-Ramirez, stephen.santa2@gmail.com or Josué "JQ" Quiñones, jquinone@binghamton.edu
Latinx Writer's Group
Every year, we bring together a cohort of dedicated Scholar-Practitioners who are interested in embracing and supporting each other's writing and professional development.
Through structured goal oriented meetings lead by our Faculty Liaison, cohorts choose yearly goals, initiatives and projects. Individual Scholars-Practitioners work on both individual and group centered writing and publishing goals, professional conference presentations, academic poster presentations and more. As our cohort of Scholars-Practitioners progress through their involvement and new cohorts of Scholar-Practitioners enter the writer's group, it is expected they assist in mentoring, and guiding first year cohort members while initiating and collaborating on their respective projects in the hopes of advancing their scholarship goals, and the advancement of Latinx Scholar-Practitioners within the field of Student Affairs.
 For more information on how to become involved in the Latin@/x Writers Group, Please contact our Faculty Liaison/Writers Group Liaison: Ricardo (Ric) Montelongo, rxm059@shsu.edu
The Latinx Network receives nominations each year for those who have made an impact to the Latinx community on their campus, the student affairs profession, and/or ACPA.
Outstanding Contribution to Equity & Social Justice
Outstanding Dedication to Multicultural Affairs
Latinx Outstanding Mid-Level Professional
Latinx Outstanding New Professional