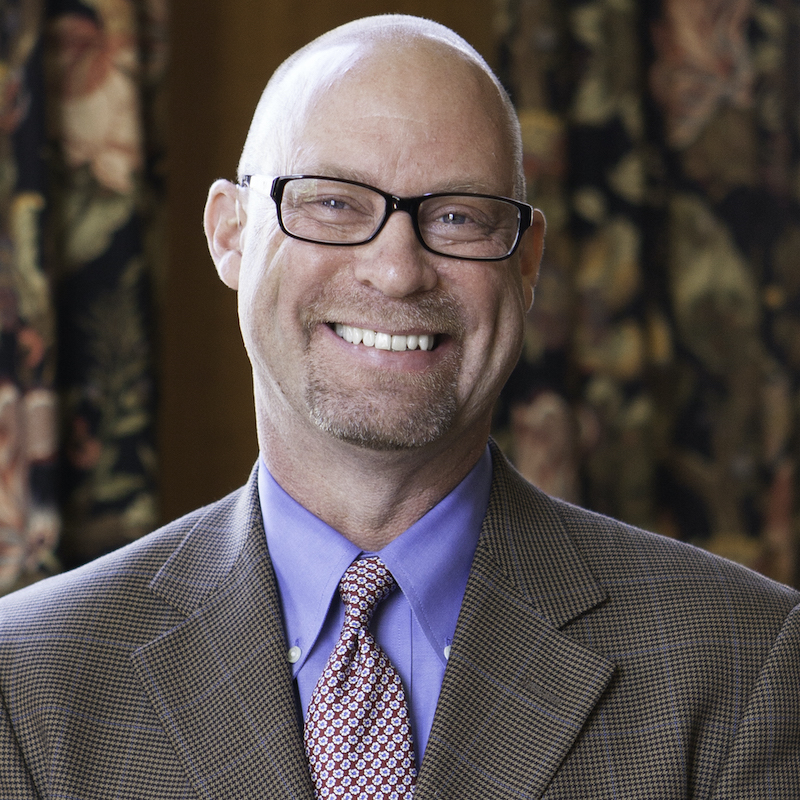 SEVENTY-SIXTH ACPA President
Dr. Gavin Henning's journey into the student affairs profession occurred by a happen-chance encounter. While a first-year student at Michigan State University, Henning was asked at a Friday night movie if he would be interested in interviewing for an orientation leader position. The interview was held the following day, on a Saturday morning at 8am. Henning seized the opportunity and became an orientation leader, which later led to student orientation director and a resident advisor. Henning's original goals were to become a clinical psychologist, but struggled through the graduate school process as a first-generation college student. Henning connected with the student affairs staff at Michigan State and decided to apply and accept a place in the masters' cohort. 
Henning's involvement with ACPA first started as a member of the Commission for Assessment and Evaluation. In 2006, Henning took the lead in developing the Student Affairs Assessment Institute. The institute had a more curriculum focus instead of a convention feel to provide professional resources on assessment. The Institute continues today and welcomes between 150-200 participants annually. In 2010, Henning became the ACPA's representative to the Council for the Advancement of Standards in Higher Education (CAS), where he assisted in the revision of the standards for professionals. Henning next transitioned into the Director of Professional Development role on the ACPA Governing Board, where he served in this capacity from 2011-2013. In 2014, Henning served as General Programs Chair for the ACPA14 Convention in Indianapolis, and was then elected into the ACPA Vice President's position, which then led to Gavin being ACPA President in 2015-2016. 
During his ACPA presidency, he worked in closely with Past President Kent Porterfield and Vice President Donna Lee in assisting Cindi Love in becoming acclimated to her role as ACPA's Executive Director. Henning cites hosting the ACPA 2016 Convention outside the United States in Montreal, Quebec, Canada, as one of his biggest challenges and successes. Expanding the conference outside the United States required and challenged the association to critically examine how ACPA meets the needs of its members who are First Nations, Indigenous Peoples. "The Montreal convention was a success, was well attended, and could not have been accomplished if not for the convention committee's work." One of the challenges of hosting the convention outside the United States was that the location prevented some members of the trans community from being able to attend due to border crossing concerns between the U.S. and Canada. The exclusion created by the convention location brought ACPA Governing Board members to the table to examine inclusion practices and to identify how to grow. 
Henning's life post-ACPA presidency has been busy with serving as the role of CAS President. While Gavin served as CAS President, the Council began the work of considering assessment through social justice lenses. What Henning considers that sets ACPA apart from other associations is the focus on student learning. Henning calls ACPA his professional home because it has introduced him to great relationships and professional development. Henning's advice to new professionals is to try and get as much breadth of experience that you can. He believes that student affairs is a generalist field, and that we can be an expert in one particular area while being able to adapt to others. Henning encourages others to seize opportunities because he would not be where he is today if he did not do so. "The best thing we can do is expand our own portfolio so that as life changes, we are able to adapt as well." Henning believes that ACPA is bringing the field of higher education to the forefront on how to act inclusively and equitable. 
Presidential address given on March 7, 2015 in Tampa, FL at the ACPA15 Convention

Presided over ACPA16 Convention in Montreal, Quebec, Canada

Presidential Citations awarded to: Chris Moody & Steve Sutton