Kathleen G. Kerr (2013-2014)
Seventy-Fourth
Dr. Kathleen Kerr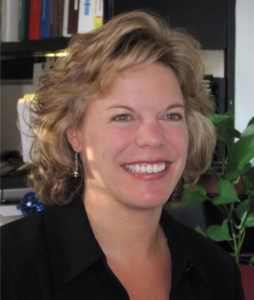 2013-2014 ACPA President
Dr. Kathleen G. Kerr is the Associate Vice President of Student Life at the University of Delaware in Newark, DE, where she has a secondary appointment as an Assistant Professor in the College of Education and Human Development. Previous positions she has held include Executive Director, Associate Director, Assistant Director, and Area Coordinator in Residence Life – all at the University of Delaware (UD).
Dr. Kathleen Kerr discovered her passion for student affairs while as an undergraduate resident advisor and student leader at Indiana University – Bloomington (IU). Even though Kerr's father was a student affairs administrator all of her life, she didn't understand student affairs as a profession until she was in college, exploring her own career choices. Unsure of what her next steps would be, Kerr called her father for direction. "I told my dad I really do not want to do a psychology Ph.D., but I really like this RA thing. How do I keep doing this RA thing?" After discussing the student affairs profession with her father and meeting with some of IU's Higher Education and Student Affairs (HESA) faculty, she decided to stay at IU to earn her masters' degree. Kerr transitioned to the University of Delaware after graduating from IU. She considers herself a "late bloomer" when becoming involved with leadership at ACPA. At UD, and in her late 30s, a colleague nominated her for a leadership role in the Association. Up to that point, focused on career and a growing family, Kerr had only been a convention attendee and presenter.
Kerr was nominated to serve on the Commission for Housing and Residential Life, due in part to her experience. From there, Kerr transitioned into the position of Chair of that Commission, and then became involved with the Sustainability Task Force, served on several Convention Planning Teams, and was subsequently nominated and elected to the ACPA Governing Board as the 2010-2012 Director of Membership Development, and then 2013-2014 ACPA President.
Dr. Kerr cites as one of the most significant aspects of her time as ACPA President was leading the Association through the transition of Executive Directors from Greg Roberts to Cindi Love. During her tenure, Kerr examined how to make the annual convention more innovative by challenging the ACPA14 Convention Team and Chair to "Reinvent." With the assistance of the convention chair and other members, the 2014 Indianapolis convention had unique features that felt energized, fresh, and some new elements that are still in use at ACPA conventions today. The 2014 Indy convention was also the 90th anniversary of the association and Kerr worked to remind membership of the history of ACPA and of the Association's values in moving forward to 100 years. While serving as part of the ACPA Presidential trio (made up of the Vice President, President, and Past President), Kerr was committed to the notion that leaders should be facilitating the accomplishment of an Association strategic plan. With the assistance of Executive Director Cindi Love, the 2014 June Leadership Meeting was focused on members feeling more included in the leadership process and developing the Association's capacity to be culturally competent and inclusive. At the end of Kerr's presidency, she transitioned into assisting with the ACPA16 Convention in Montreal Steering Team in the role of Strategic Communications and Marketing Chair. After working with the Montreal Convention Team, Kerr then served on the ACPA Foundation Board from 2016-2019, having recently concluded her term as a Trustee at the 2019 Convention in Boston.
Serving as ACPA president from 2013-2014 was one of the highest honors of Kerr's professional career. Kerr's lasting legacy in ACPA reflects on her dedication to service, giving back to the profession, and her innovative leadership in creating and curating the curricular approach to student learning outside the classroom as a founder and continuous supporter of the Residential Curriculum Institute, now known as the Institute on the Curricular Approach. Kerr has stayed dedicated to improving the experience for students' success and learning. What ACPA means to Kerr is professional growth, as the Association has acted as her professional home for most of her career. Kerr shares with new student affairs professionals that no two days in this field are the same. And there are many opportunities to give back through education, especially in student affairs. It is essential to take care of yourself, but looking for a 50/50 balance can be an artificial construct. Kerr shares that sometimes the job takes more than you want it to, but there are so many benefits to working in student affairs. Post-ACPA leadership involvement, Kerr has plans to travel with her husband.
Presidential address given on March 6, 2013 in Las Vegas, NV at the ACPA13 Convention
Presided over ACPA14 Convention in Indianapolis, IN
Presidential Citations given to: Ann M. Bowers, National Student Affairs Archives at Bowling Green State University
Relevant Documents & Resources