Written by Sherry K. Watt
"I only preach from my scars, not my wounds."
–Nadia Bolz-Weber is the founding pastor of House for All Sinners and Saints in Denver, Colorado
As I read Patricia Daugherty's Essay entitled What I Saw At A College Administrators' Conference Will Make You Laugh and Cry, I pondered many questions such as:  What really triggered this barrage of defensive reactions? Did she sit in a higher education and student affairs preparation program long ago and never voice her real feelings while in class? If she did voice her feelings during her professional preparation, did anyone have a dialogue with her that included her view and the complexity of ideas surrounding identity, culture, personal and professional values? Do the sentiments she espouses in her anthem actually align with current day experiences of students? Does she live a divided life? Is she one person at work and another one in private life? Does she see the world only through entitlements she believes are rightfully hers as a White person? Is it possible for her to see beyond herself to the injustices perpetuated by systems of inequity that are limiting the lives of the marginalized and the dominant? If so, would she be able to offer a constructive idea to address the divides? Is she at all in touch with her humanity?
I also pondered questions that centered more on her critiques of the profession. Was there any thread of truth that I could admit? How does our profession address the divide that places the politically 'right' often associated with majority groups against the 'left' generally aligned with miniortized groups? Where is the line between our professional values and political ideology? What is the place of personal voice and experience in transforming systems of exclusion? Are our professional practices leading to changes in systems of exclusion that are deep and pervasive not just superficial and performed?
I am entering into my final year of serving as the co-chair of the ACPA Senior Scholar's group.  As senior scholars, we each bring a certain number of years of experience in the profession; a particular point of view informed by our research, and our administrative/practical experiences; as well as the personal ways we view the world. We each are committed to the profession. We each have a long time relationship with and care deeply for ACPA as an organization.
I have attended ACPA conventions since the early 1990's. Mostly recently, I attended ACPA 2018 Convention in Houston, Texas, the conference in which Daugherty refers. As I reflect back on my experience, I enjoyed many of the staples that make ACPA as an organization my home. I spent time with colleagues and friends. I had stimulating intellectual conversations about my research, the fate of the profession of student affairs, and the role of the organization in these current political times. ACPA would not feel like home if I did not also connect in personal ways. I talked with colleagues who asked about my health, my family, and my overall state of well-being. The combination of the intellectual explorations and personal connections provides a satisfying balance for aspects of my identity (including, but not limited to being an African American, cisgender woman, scholar, breast-cancer survivor) as a whole person. ACPA provides sustenance and that is why I return home–to serve the organization, to donate to it, and to attend conventions.
Moreover, I continue to support ACPA because I have always found the organization leads with heart and aims to balance that with an astute look at systems of inequity. What I find especially gratifying is that the organization not only examines inequity with a critical eye, but also holds itself and the members of the organization accountable to being inclusive, having integrity, and valuing human dignity. Our accountability to those virtues holds in the work we do with each other, on behalf of our institutions, and with our students. There have been times in my professional and personal life that I felt discouraged, discounted and disgusted with the state of higher education and the nation.  ACPA is, and has always been, the place that attempts to hear me, to acknowledge my pain, and to provide me with shelter while I figured out how to attend to my open wound and salve it until it becomes a scar. ACPA is my 'triage unit'. I often emerge from the shelter ACPA provides with a research idea or an initiative that I can work on that helps me transform my pain into meaningful action for institutions.
It is hard to read Daugherty's essay. It pained me to hear her brazen "truth". My initial reactions took me to a place where I personalized it. I then felt attacked and protective of my professional home. As I read her portrayal of the ACPA 2018 Convention, I also 'drank the Kool-aide'. I felt dehumanized only because my socialization easily distorts my view. I can get lost and start to view outgrowths of systemic inequities as primarily a personal failing or due only to individual success (e.g. generational poverty, disproportionately high numbers of Black males in prison, overrepresentation of White males in leadership roles/media, generational wealth). I can easily forget that the social system that we live in advantages those in dominant groups and disadvantages those in marginalized groups in both blatant and subtle ways.
Transforming systems of exclusion is a necessity for higher education to thrive and for this country to survive. Racism is NOT a personal problem. Racism amplifies personal problems. Racism is a structural system. It has deep roots and operates in every social institution in this country including higher education. It aims to elevate Whites and white supremacy and to marginalize or exploit People of Color and cultural traditions associated with non-white communities. Daugherty view of ACPA 2018 Convention seems distracted with the stories told about the many ways people experience the dynamics of the system in this country.  The purpose in telling a personal story is to raise awareness of the problem as a starting place for dialogue that will lead us to operate through systems of inclusion not exclusion and domination.
Storytelling provides humanizing examples of how an inequitable system affects a person or a group of people. A story is one representation of a common experience that is usually pervasive across a society that devalues thereby dehumanizes non-whiteness while elevating and humanizing whiteness. This reality is lost on Daugherty even as she quotes that ACPA's focus is on disrupting systems of inequity and rebuilding for inclusion as a primary goal.  Yet, Daugherty's "mean girl" accounting of her ACPA experience makes me wonder if hearing these experiences distracted her. I wonder if the organizations needs to state clearly the purpose of storytelling so that it is less likely to distract those who can become defensive when they hear experiences that include personal pain of the effects of racism. How can the organization communicate more effectively that storytelling is a strategy for deconstructing social inequity?
In my second read of Daugherty's essay, I shifted and started to view her essay like a student's reaction paper in one of my multiculturalism courses. Once I accessed my compassion as a teacher, I could hear differently what initially only felt like harsh words. I could see some of the defensive reactions in the Privileged Identity Exploration Model in her assessment of ACPA's values. She may not know what to do with the messages she heard about social change needed in our institutions, but she definitely received them. I could see that she may feel anxiety and concern for her son. Underneath her attack, I sensed a fear of the changes that might disrupt her and her family's lives. My compassionate teacher view of her essay creates space for me to see that my professional home is teaching an inclusion course that puts those who want to protect the current system of exclusion in alarm. She likely realizes that a change is coming and perhaps she is not sure where she will fit.
I am proud that my beloved ACPA is doing the difficult work of raising questions that invite deeper reflection and that the organization is leading the way for transforming our higher education institutions and society by teaching practices for inclusion and ones that reject supremacy/domination. I can also see how Daugherty got confused. She focused on the connection to the powerful as well as painful personal stories expressed and either dismissed or could not hear the many strategies presented about social change for inclusion of marginalized experiences.
Daugherty did not share her blog in a classroom setting. She does not appear to take a learning posture. She is not seeking ways to understand how to facilitate explorations of race and identity in college. She does not appear curious about the various strategies invoked by the association to examine and disrupt social inequity within institutions perpetuated by racism, sexism, heterosexism, ableism, etc. She is unnecessarily condescending and her "truth" displays ignorance about history and the current day evolution of humanity, the profession and society.  The overall tone of her message is fraught with triggering language of the divisive partisan politics of the day. Yet underneath the vitriol, she presents a point of view that seems a common reaction from conservative Whites and a perspective about current day strategy to fight injustice that leaders in the higher education and student affairs field need to reflect upon.  I want to take a learning posture. What can I learn from Daugherty's rebuff? While I am grateful for the shelter the ACPA organization provides, there are times I wonder how leading with heart and making decisions through my pain has distracted from taking a more critical look at inequitable systems that I want to see changed in education and in our society.
My beloved ACPA. Let us not get distracted by Daugherty's prodding of dissension that stokes the fires of political divide in this country. Remain focused on disrupting systems of inequity and rebuilding for inclusion. Simultaneously, I ask the organization to consider–How do we attend to wounds so they do not distract from the goal? How can we situate the stories and the storytelling in ways that they do not divert from the primary goal of systemic change? While we may not want to coddle White women like Daugherty, how do we remain in a dialogue with ones like her if/when they unpack her privilege in this way? Is it possible to include and put in context voices of dissension in ways that are balancing?
The opening quote by Nadia Bolz-Weber guides me when I teach. I tell stories related to my scars and not my wounds. My wounds are too fresh. When I am speaking about a scar, I am less likely to retaliate, police or target individuals. I am more likely to recognize that systems of oppression operate in such a way that everyone is infected. I can then focus my attention on strategies for deconstructing the system and designing initiatives for inclusion.
I wonder how we can hold Bolz-Weber's sentiment as an organization. I wonder can we be more transparent about the ACPA 'triage unit' for attending to the wounded. I wonder how we might intentionally model for higher education institutions ways to transform pain into action devoid of policing, targeting, and retaliating. This 'triage unit' could provide an intentional support network for healing.  It could provide space for when there is a first noticing of the wound. This unit can provide refuge for members in the organization (faculty, administrators, staff and students) to attend to our wounds. We might find ways to name it, acknowledge the system as the attacker, sit with the wounded, and assess the type of wound. We can be present with the discomfort, sadness, and disillusionment. We can treat the wounds.  We can engage in the difficult dialogues across difference to distill the way the system created and/or amplifies the wound. We can take pause and care while in this unit to transform our wounds into scars. Once stabilized, we can turn and target the system that limits our lives. We can speak with clarity from our scars about the systemic change we expect to see.
Daugherty and I can agree on one thing. Our young people and the future of our nation are too important for scholars and practitioners to be silent.  How can we traverse these polarizing differences to attend to the needs of a diverse student body? Daugherty's accounting ignores the fact that systems of oppression wound its members, both the marginalized and the dominant groups. Higher education institutions teach college students how to be good citizens who use their influence to change the world in meaningful ways. A good citizen is aware that they must contribute positively and that they have a social and civic responsibility to society and all of its members. My beloved ACPA has not lost sight of who college students are, what the role of higher education is in a society, how to capture and meaningfully apply the zeitgeist of a current era, and what it means to have a socially responsible and educated citizenry.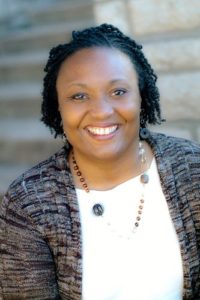 Sherry K. Watt, ACPA Senior Scholar, is a Professor of the Higher Education and Student Affairs program at the University of Iowa. She is also a facilitator prepared by Center for Courage and Renewal (CCR). The CCR, developed with author, educator, and activist Parker J. Palmer, helps to foster personal and professional renewal through retreats. Sherry applies her expertise as a trained facilitator to designing and leading educational experiences to support the skill development of individuals as they engage in efforts to eradicate social oppression. Sherry recently published an edited book entitled Designing Transformative Multicultural Initiatives: Theoretical Foundations, Practical Applications and Facilitator Considerations. This book includes a rearticulation of the 2007 Privileged Identity Exploration (PIE) Model. This area of research explores various reactions people have to difficult dialogues related to social issues.