Events

2021 ACPA/ASHE Presidential Symposium
October 1, 2021 @ 1:00 pm

-

3:00 pm

EDT
2021 ACPA/ASHE Presidential symposium
Leading in Higher Education: Reimagining Our Spaces and Places | New to Now to Next
Friday, 1 October 2021 | 1:00pm-3:00pm ET

Delivered Virtually
The 2021 ACPA-ASHE Presidential Symposium will bring together higher education practitioners and scholars to reimagine, influence, and lead in what is new, what is happening now, and what comes next.
In this mid-Fall symposium, ACPA President Danielle Morgan Acosta and ASHE President D-L Stewart will continue the Presidential Symposium tradition of engaging, meaningful, and cross-functional conversation about key issues in higher education in this "moment." 
Panelists are higher education scholars and practitioners who are committed in their work to justice and liberation, and also to the ideas and principles of trauma-informed care: Safety, choice, collaboration, trust, and empowerment. 
Dr. D-L Stewart
Dr. D-L Stewart (he/him/his) is professor in the School of Education at the University of Denver. D-L is a scholar, educator, and activist focused on empowering and imagining futures that sustain and cultivate the learning, growth, and success of minoritized groups in postsecondary education.
His work is motivated by an ethic of love grounded in justice and informed by an intersectional framework that recognizes both the lived experiences of individuals with multiple marginalities, as well as the material effects of interlocking systems of oppression. Over the course of his 18-year faculty career, D-L has focused most intently on issues of race and ethnicity, sexuality, and gender, as well as religion, faith, and spirituality in his research, teaching, and service to professional organizations and institutions across the nation.
D-L is the author of over four dozen journal articles and book chapters, as well as the editor, co-editor or author for four books covering multicultural student services; gender and sexual diversity of U.S. college students; the historical experiences of Black collegians in northern liberal arts colleges in the middle of the twentieth century; and rethinking student development theory through critical perspectives.
Eileen Galvez
 (she/her/ella) is a scholar-practitioner, as a Ph.D. student of the Higher Education Leadership at Colorado State University and as Assistant Dean & Directora of Yale's La Casa Cultural de Julia de Burgos: the Latinx Cultural Center since 2015. Eileen is Salvadoran American, making her the first Central American director of the center. For the past decade, Eileen has worked at various higher education institutions, working with and for marginalized student groups. Her scholarly work aims to center the experiences of U.S. Central Americans in higher education by exploring their racial and ethnic identity development, and hegemony of Latinidad.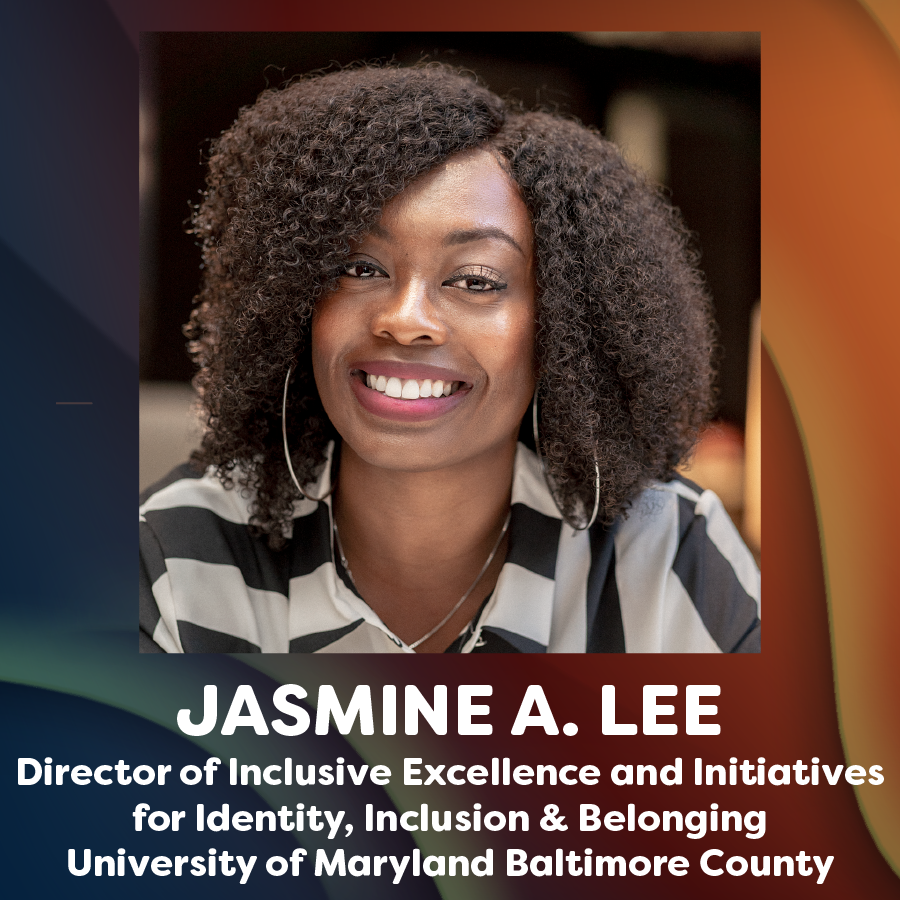 Dr. Jasmine A. Lee
Dr. Jasmine A. Lee (she/her/hers) serves as the Director of Inclusive Excellence and Initiatives for Identity, Inclusion & Belonging at the University of Maryland Baltimore County. In her professional capacity, Jasmine works with staff, faculty and students to create inclusive campus environments through direct programming, strategic Divisional leadership and intersectional student success initiatives. With her team of professional, graduate, and student staff, she works to provide a sense of belonging for underserved students through three identity-based cultural centers, and provides consultation and training for racial climate concerns and broader diversity issues for faculty and staff across campus. She holds a BSW and MSW from Eastern Michigan University and the University of Michigan respectively, and obtained her Ph.D. from Michigan State University.
Dr. Danielle Morgan Acosta
Dr. Danielle Morgan Acosta (she/her/hers) serves as the Associate Dean of Students for Student Engagement at Clark University and the President of ACPA. Danielle is passionate about finding and cultivating potential, facilitating change, developing
socially just spaces, and investing in students and staff so they grow personally and professionally.
Throughout her career, she has developed vibrant and inclusive student experiences, supporting student governance, advocacy, engagement, and community building at a variety of campuses. She has written, presented, and taught about leadership, student governance, identity and student organization advising.
Danielle, a first generation college graduate from California, received her BA and MAT from Clark University, her M.Ed in Higher Education Student Affairs from Salem State University, and her Ph.D. in Higher Education from Florida State University where she explored how the parental divorce experience during childhood influences female undergraduate student leaders. Danielle has served the profession through numerous leadership roles, including representing graduate students and new professionals in ACPA, chairing the ACPA17 Annual Convention, and serving as faculty on the Phyllis Mable Emerging Leaders Institute.
Dr. V. Leilani Kupo
Dr. V. Leilani Kupo (Kanaka Maoli) was raised away from her ancestral land of Maui and often questioned her "right" to claim her Native Hawaiian ancestry.  Growing up in the continental United States, she depended on her 'ohana (family) to guide and teach her from a distance. Educational attainment has always been an important family value, and it was, and is, a great point of pride for her 'ohana that she pursued higher education. Her educational experiences were locations of great clarity, as they helped Leilani understand the ways in which education and schooling both liberated and caused trauma to her and her family, due to the use of schooling in colonization and assimilation practices. This clarity set her commitment to raising consciousness and creating change in higher education. It is pursuing her education that she honors her grandpa, grandma, mom, dad, and 'ohana and strives to be a good ancestor.  Leilani currently serves as the Dean of Students at the University of Nevada, Reno.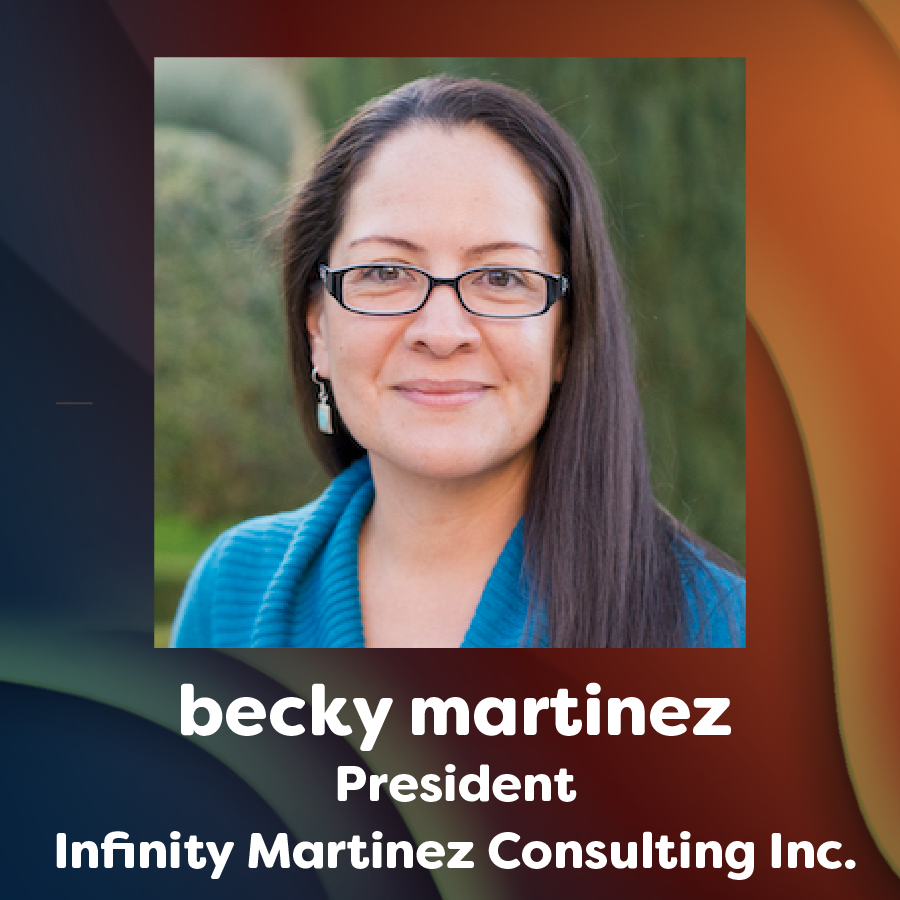 dr. becky martinez
dr. becky martinez (she/her/hers) is a consultant and trainer with an emphasis on social justice and organizational development. Her work focuses on engaging system dynamics to create more inclusive and equitable policies, practices, structures and simply ways of being. She enters her work through a heart space and knows liberation and authentic, sustainable change involves self-work and healing. She is a faculty member with the Social Justice Training Institute, a Co-Lead Facilitator for LeaderShape, and board member with Class Action. becky is a proud Mixed Race Woman of Color from a working-class family now first-generation white-collar professional. 
Registration Rates
Each attendee of the Program Design School Online must be registered. Individual and team rates are available. Select "Add Additional Registrant" before submitting registration to add a team member from the same institution at a reduced rate!
Graduate degree programs and student affairs divisions are encouraged to gather students and/or colleagues to participate in the live stream. A special group rate of $200 is available at registration for up to 20 attendees. If you wish to have more people attend as part of your program or division, select to Add Additional Attendees at an additional fee of $10 per registrant. We will contact the registered group representative by email to collect names, emails, position, and department for attendees in the group.
$200
Registrations can be paid by check, VISA, MasterCard, Discover, or American Express. All fees must be prepaid. Purchase orders are not accepted. Refunds will be given for cancellations, received in writing at ACPA by 1 September 2021. After 1 September 2021, there are no refunds. ACPA reserves the right to charge a service fee of US$50 for returned checks. Registrations are non-transferable. The conference may be cancelled or postponed due to insufficient enrollment or other unforeseen circumstances. In this case, the fees will be fully refunded; however, ACPA will not be responsible for other additional costs, charges or expenses, including cancellation/change charges assessed by airlines and/or travel agencies.