February 2022 Newsletter
Welcome to our First edition of the ACPA Task Force for Online Experiences and Engagement (OEE) newsletter! We plan to send this a couple times a year to inform you of what we've been working on and ways to support us and get involved.
If you are attending ACPA22 in St Louis look for us at:
CelebrACPA
Sunday Mar 6th @ 4:00-5:15pm EST
Task Force for Online Experiences & Engagement Open Meeting & Social
Monday Mar 7th 6:00- 7:00pm EST

Who We Are
In September 2020 we were approved by ACPA to become a task force with the aim of becoming a commission. Since then, our goal has been to provide professional development with a focus on contemporary issues, engaging college students beyond coursework, and creating meaningful experiences in online spaces.
Our task force strives to be at the forefront of online experiences and engagement for both students and higher education professionals. The COVID pandemic brought online learning to the forefront of discussion for all aspects of higher education. However, as we figure out life in a post-COVID world, we must also recognize that how students learn and engage in an online environment must also be an important focus.
Working towards a common understanding…
One part of being at the forefront involves operationalizing terms for clarity of purpose and momentum. Today, we'd like to offer these operational definitions. The Task Force for Online Experiences and Engagement acknowledges that the language in this realm is contested. However, we are resolute in marking clear distinctions between online, digital, distance, remote, and virtual experiences. While these terms often overlap, higher education professionals should use them with clear intention, and specificity.
We define online experiences as interactions with systems, applications, and other people through digitally mediated platforms.
We define online engagement as purposeful, educational, and digitally mediated experiences in which the amount of psychosocial energy invested by an individual is met with a commensurate degree of investment by the institution.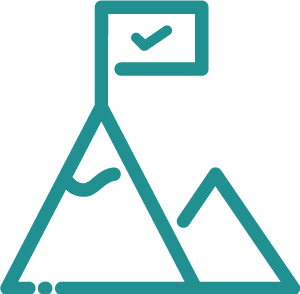 Goals
The Task Force for Online Experiences and Engagement has identified the following goals as areas of focus in 2022 that connect to multiple ACPA strategic goals and towards our goal of becoming a commission:
Advance the conversation on equity in learning through online spaces across higher education and the relationship between online learning and the experiences of low-income, first-generation, and historically marginalized students.
Continue to identify leaders within our membership who are interested in contributing to the future goals of our task force/commission
Collaborate with other ACPA commissions, coalitions, networks and entity groups to connect the SIRJD framework to the work we do as an association as the landscape of higher education continues to change
Continue developing professional opportunities that identify the role of technology in innovative practice for higher education professionals and serves as a vehicle to push higher education professionals to reconsider how they interact and engage with students, faculty and staff.
If you'd like to contribute in one of these areas please email us at onlinetaskforce@acpa.nche.edu
ACPA22 Endorsed Educational Session
We are excited to announce four programs the Online Experience and Engagement Task Force has reviewed and selected to endorse at the ACPA22 Convention.
We are recognizing these programs for their knowledge and connection to the key objectives of our task force.
If you are attending ACPA22 we hope to see you at their sessions!
Building a Fully Virtual Hiring Process: Balancing Technology and Expectations – Blue Brazelton, Northern Arizona University
Cyberbullying in eSports: Diversity and Perceptions in Higher Education – Brian Grant, Maryville University
Does It Make a Difference? In-Person, Online, and Blended Tutoring – Michael Hoffshire, University of California, Berkeley
"You Oughta Know". Forgetting Assumptions About Online Graduate Student Services – Laura Thorp, University of South Carolina

Thank You!
Thank you to everyone who has contributed in some way to the success of the OEE Task Force. You have have all gotten us where we are today.
Doing the work and working towards ACPA Commission status takes time, energy and knowledge and we are grateful for our task force members both past, present and future who have invested in our goals.
Lindsay Smith, Western Governors University
Eileen Merberg, Alpha Lambda Delta
Dan Bureau, Louisiana State University
Frank Garofalo, ResLife Portal
Wadad El Housseini, Qatar University
Jessi Robinson, UMass Boston @ Signum University
Dr. Jacqueline Huggins, University of the West Indies
Nicole Chelonis, Defense Acquisition University
Colleen M. Smith, Florida State University
---
Online Experiences & Engagement Task Force provides opportunities for professional development about contemporary issues in engaging college students beyond coursework and creating meaningful experiences in a virtual space.