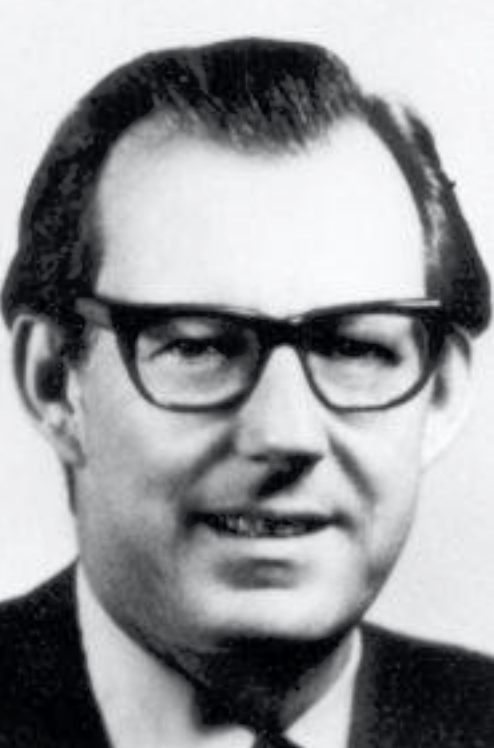 It is with a heavy heart and deep respect that we share the news of the passing of William "Bill" R. Butler, ACPA's 32nd and senior-most past president (1971-72), on December 30, 2021 at the age of 95. Bill Butler's career in higher education covered a half-century of teaching and administering at four universities (University of Kansas, University of Wisconsin, Milwaukee, Ohio University and the University of Miami). Bill served 32 years as the first Vice President for Student Affairs and as a Professor of Education at the University of Miami from 1965 until his retirement in 1997.
Following over two years of military service, Bill enrolled at Ohio University, where he completed his bachelors (1950) and masters (1951) degrees, and later in life received OU's Distinguished Alumni Award (1970). His professional career began at the University of Kansas where he was named a Teaching Fellow in the Department of Human Relations (1951-53). While at KU he pursued doctoral study in counseling psychology and earned his Doctor of Education degree (1956). At KU, Butler served as Assistant Dean of Men and International Student Advisor during 1953-57. He next moved to the University of Wisconsin – Milwaukee as Dean of Men and Assistant Professor, and then he returned to OU with the same titles. Since 1965 he was the first Vice President for Student Affairs and Professor of Education at the University of Miami.
Dr. Butler was elected by ACPA members to serve as the Association's president from 1971-72 following many years of service and professional commitment to ACPA. His service to ACPA and the higher education profession was extensive, including annual convention program presentations since 1956, annual convention program team (ACPA 1959 in Cleveland), Coordinator of Commissions (1966-67), Executive Council Member-at-Large (1967-70), and President (1971-72). A significant undertaking while he was ACPA President were discussions about the possible merger of ACPA, NASPA, NAD NAWDC. The features of his presidential address at the 1971 Annual Convention in Atlantic City was the continued development of a proposal for these organizations to form a single, national association and an endorsement for the implementation of a new project called "Tomorrow's Higher Education," (Project THE) a call for the reassessment, re-conceptualization, and redefinition of the mission of the college student personnel profession. Phase I of Project THE was completed during Butler's presidential year, and an ACPA monograph was published in 1972 outlining the fundamental goals and premises of higher education in student development terms and providing an analysis and integrated synthesis of the literature projecting the probable future of higher education.
After his year as ACPA President, Dr. Butler continued building his legacy of leadership and service as he became a member of the editorial board member of the Journal of College Student Personnel from 1973-76 and was an inaugural inductee into the ACPA Foundation's first Diamond Honoree class in 1999. Throughout retirement, Bill maintained active involvement in both student and alumni affairs at the University of Miami. The U.M. Board of Trustees named the Student Volunteer Center, established by Bill in 1989, as the William R. Butler Center for Volunteer Service and Leadership Development. In 1997, the U.M. Alumni Association named an annual award in his name that is bestowed upon an alumnus who has demonstrated extraordinary community service. Also, the Butler Atrium in the University's Wellness Center was named in his honor for his 32 years of service and leadership. In his retirement, Dr. Butler continued to contribute to higher education through scholarship, including publishing a new book as recently as January 2021, Embracing the Past: Tales of an Educator.
Our deepest sympathy and condolences go out to his four children—Michael Butler and his wife XiaPing, Barbara Pierce and her husband Michael, Jennifer Wade, and Rebecca Butler—and four grandchildren, Patrick John Butler, Courtney Wade, Sarah Pierce, and Emily Birdsong, and to all those whose lives he profoundly affected. Bill's partner, Virginia Ault, precedes him in death after 64 years of marriage. ACPA will issue a memorial resolution in his honor at the ACPA22 Convention in St. Louis at the Annual Business Meeting.
For more information on the life, legacy, and ACPA presidency of Dr. William R. Butler, please visit his ACPA Past President page.
The announcement of Dr. Butler's passing can be found in the Miami Herald newspaper. For those not subscribed, an announcement was also issued by the University of Miami.